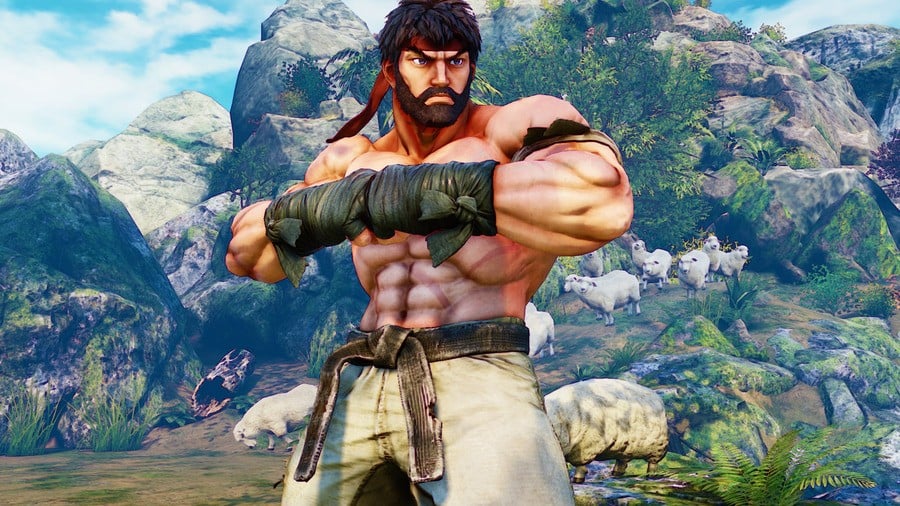 Bearded Ryu, previously known as Battle Costume Ryu, apparently, is now officially called Hot Ryu, according to Capcom. The Street Fighter V costume became super popular across the internet when it was originally revealed, with many fans dubbing the outfit 'Hot Ryu' due to the fact he isn't wearing a top and has rather stylish facial hair.
The riveting news was reported by Polygon managing editor Michael McWhertor over on Twitter, supposedly sparking fangirl-like reactions from fans of the wandering fighter. In any case, we wish Ryu the best of luck in his potential plaid shirt modelling career.
What do you make of Hot Ryu? Is he really that hot, or does he need a shave? Tell us you prefer Ken's disgusting Street Fighter V mug in the comments section below.
[source twitter.com, via neogaf.com]