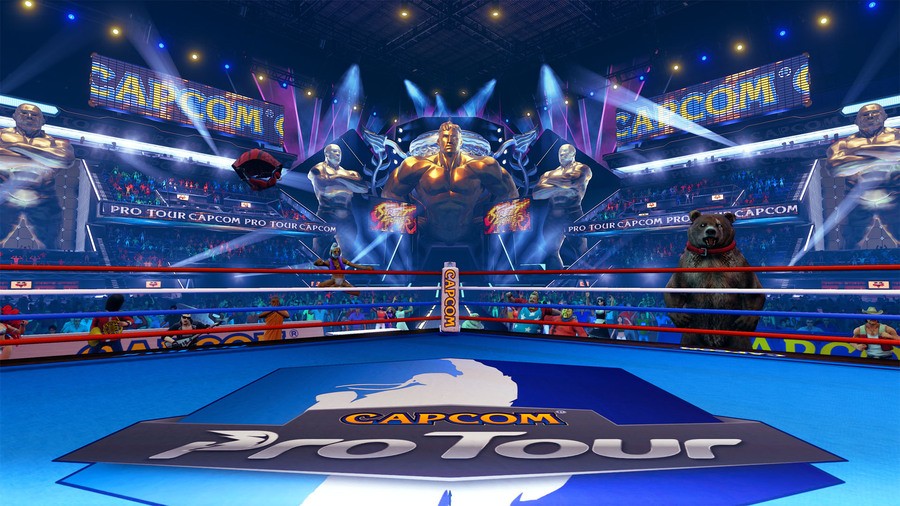 Capcom's not the first publisher to sell content to help fund its game's eSports league, and it won't be the last – but given the current state of Street Fighter V, it's got some "brass neck" as they say in Ramsey's part of the world. Available right now from the North American PlayStation Store for a whopping $24.99 – a European release will follow imminently, allegedly – is a Capcom Pro Tour Bundle, some of the proceeds of which will be contributed to the prize pot of the popular tournament.
But here's the catch: it includes two new costumes for Cammy and Chun-Li, a "Mystery Costume" yet to be announced, and a brand new stage. PlayStation 4 owners will unlock some extras on top, including all-new colour variants for each of the game's 22 fighters and two exclusive titles, but that's it. For $24.99. To be fair, the new stage does look very cool, and will be automatically updated to celebrate major events in the Capcom Pro Tour. But c'mon.
We're honestly not against Capcom raising funds for its tournament; we'd probably drop a dollar or two on a couple of costumes ourselves if the game was actually finished. But it's charging an extortionate price for this new content – you don't even want to know how much the stage costs à la carte – and it feels like a kick in the teeth when the main game is in desperate, desperate need of an update. We don't know what the publisher's trying to achieve with this title, but we're not sure that we want to be a part of it anymore.
$24.99!
[source capcom-unity.com]