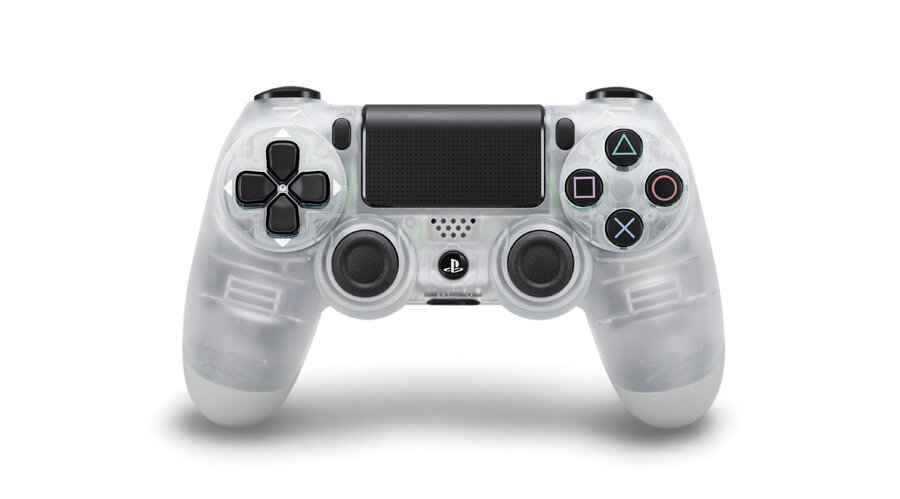 This particular author remembers being distinctly jealous of a kid back in primary school who had a crystal Game Boy Colour. It wasn't a "sexy" piece of hardware, per se, but there's just something strangely compelling about transparent tech. We're sure that some of you won't agree, of course, but before you start gobbing in the comments section, at least give the crystal DualShock 4's trailer a watch. Surely you feel something for it?
Now, we all know that official PlayStation 4 controllers are expensive and that there are hardly ever any decent deals on them, but we may just have to set some cash aside for the release of this beautiful creation. The trailer itself states that the pad is "coming soon", and last month, Sony said that it'd be arriving in Europe in July, so we'll no doubt be getting a launch date in the very near future.
So, what do you reckon? Are you a fan of crystal hardware, or does it look a bit dodgy? Make your thoughts crystal clear in the comments section below.