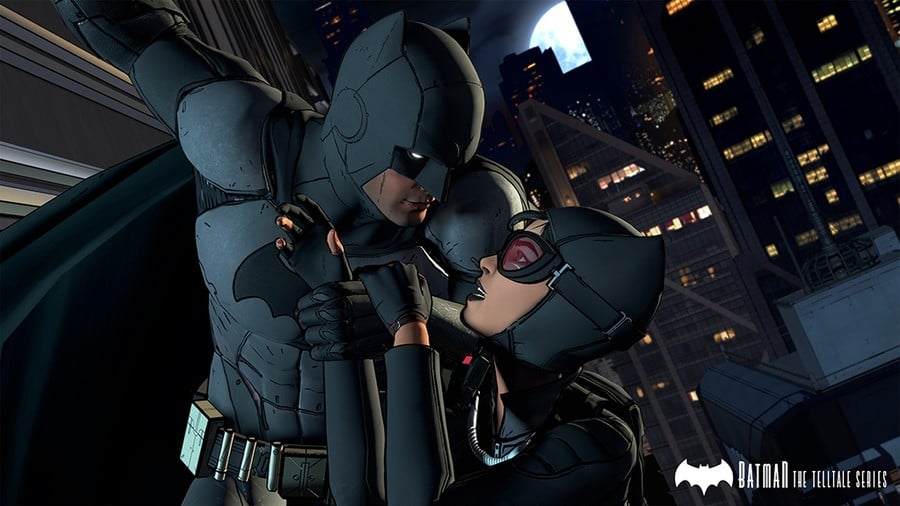 Batman's looking bad ass in Telltale's new series, which is set to debut on "consoles" later this year. The imaginatively named Batman: The Telltale Series will release both digitally and at retail – with a voucher enabling access to each episode as it releases – and promises to focus on Bruce Wayne just as much as the Caped Crusader.
"The complex life and fractured psyche of Bruce Wayne has lent itself to becoming a bold evolution of the signature Telltale role-playing experience, and we couldn't be more excited as we prepare to debut the series to players across the world this summer," chuffed company co-founder Kevin Bruner revealed in a press release.
Industrious voice actor Troy Baker will lend his larynx to the billionaire, while inFAMOUS: Second Son's Travis Wilingham will play Harvey Dent. Richard McGonagle – better known as Uncharted's Sully – will play Carmine Falcone, while Uncharted 4: A Thief's End cast mate Laura Bailey will play Selina Kyle. Other names include Erin Yvette as Vicki Vale, Enn Reitel as Alfred Pennyworth, and Murphy Guyer as Lieutenant James Gordon.