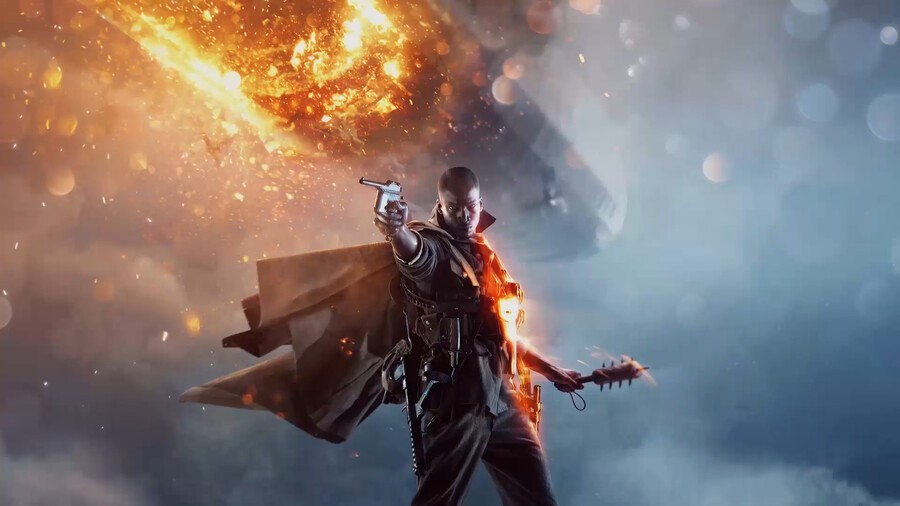 Battlefield 1 is taking the series back in time, to a past without robot limbs and orbital strikes. The game's historic angle has caught the attention of many, but apparently, the title's core concept didn't always seem like a good idea to EA Studios boss Patrick Soderlund.
During the publisher's recent investor meeting, Soderlund revealed that he "absolutely rejected" Battlefield 1 when it was originally pitched to him. He recalled saying that "it's trench warfare; it can't be fun to play", but for whatever reason, it wasn't long before he warmed to the setting. Now, Soderlund believes that it's "right for the franchise and right for EA". DICE must have done something right, then.
Soderlund also commented on what Activision's doing with its own blockbuster, Call of Duty: Infinite Warfare. "If you look at what other partners in the industry are doing, they're going into sci-fi; we've had a lot of success in the modern military space. But we felt like there was a need for a change," he said. Indeed, it's interesting to see the two franchises take completely different paths this time around, and we're looking forward to seeing how both of them turn out later this year.
Do you think that Battlefield 1's setting is a good idea? Are you ready for a return to historic warfare? Crawl through the trenches - er, we mean comments section, below.
[source gamespot.com]