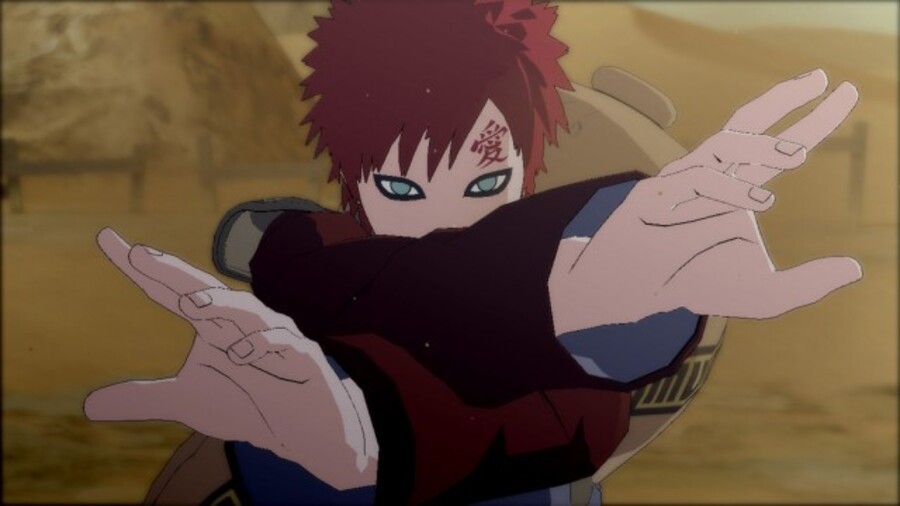 Naruto Shippuden: Ultimate Ninja Storm 4 is a pretty robust release as it is, but those looking for a extra bits and pieces will likely be enjoying the title's post-launch content. Much like the game's first add-on, which featured a new adventure scenario starring Shikamaru, the upcoming second slice of downloadable content will again focus on a specific character.
This time around, you'll be put in the sandy shoes of Gaara, as he goes about his business as leader of his village. If Shikamaru's story is anything to go by, then this should prove to be another pleasant set of missions. Of course, new combination secret techniques will also be included alongside a slew of cards, voices, and costumes. The pack will be available on the 12th April, and will come at no additional cost if you nabbed the season pass.
Are you still playing Storm 4? Build a tomb of sand in the comments section below.