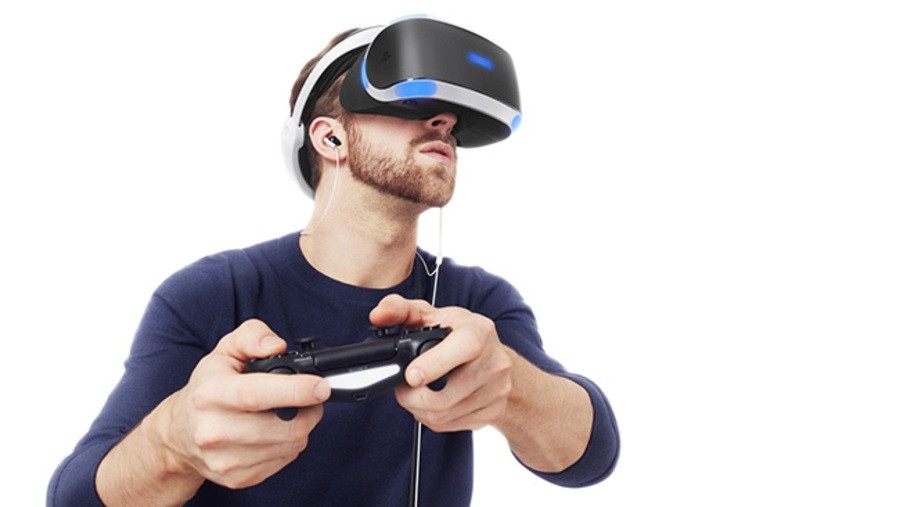 PlayStation VR pre-orders will go live in North America tomorrow, and are likely to be snapped up swiftly. Despite its steep price tag, the PlayStation 4 peripheral has been performing very well in Europe since last week, topping the Amazon UK sales charts and receiving lots of attention on the high street as well. Sony's yet to accept purchase interest across the Atlantic, but that will all change from tomorrow.
When can I pre-order PlayStation VR?
Pre-orders for PlayStation VR will open at 07:00AM PT (10:00AM ET) across the United States and Canada starting Tuesday, 22nd March. This is true of both online and retail pre-orders.
Which PlayStation VR options will be available?
To begin, Sony will only be offering the PlayStation VR Launch Bundle in the US and Canada. This will only be available in limited quantities, and will include the PlayStation VR headset, associated cables, ear buds, a demo disc, a PlayStation Camera, two PlayStation Move motion controllers, and a copy of PlayStation VR Worlds on Blu-ray.
How much will the PlayStation VR Launch Bundle cost?
The PlayStation VR Launch Bundle will cost $499.99USD in the US and $699.99CAD in Canada.
Where can I pre-order PlayStation VR?
Online and physical retailers will be accepting pre-orders for PlayStation VR, with Amazon, Best Buy, and GameStop among those on board. If you're planning to order online, here's a link to the appropriate pages where you'll be able to pre-order from:
USA
Canada
Will I need to pay a deposit for PlayStation VR?
It depends on where you shop. You'll be able to order from Amazon without a deposit, and will have the option to cancel at any time; the mega online retailer will not charge you until your order ships. GameStop will require a $100 deposit, while Best Buy may temporarily access your card to ensure that you have the funds available but won't take any cash until your order ships.
Can I pre-order the standalone PlayStation VR set?
Not yet. Sony's suggested that pre-orders for the $399.99 PlayStation VR headset may open in the future, but it's currently unclear when. At the time of typing, the only pre-order option available in North America is the PlayStation VR Launch Bundle.
Update (22nd March): Sony's announced that you will be able to pre-order the standalone PlayStation VR set starting 07:00AM PT on Tuesday, 29th March. Good news!