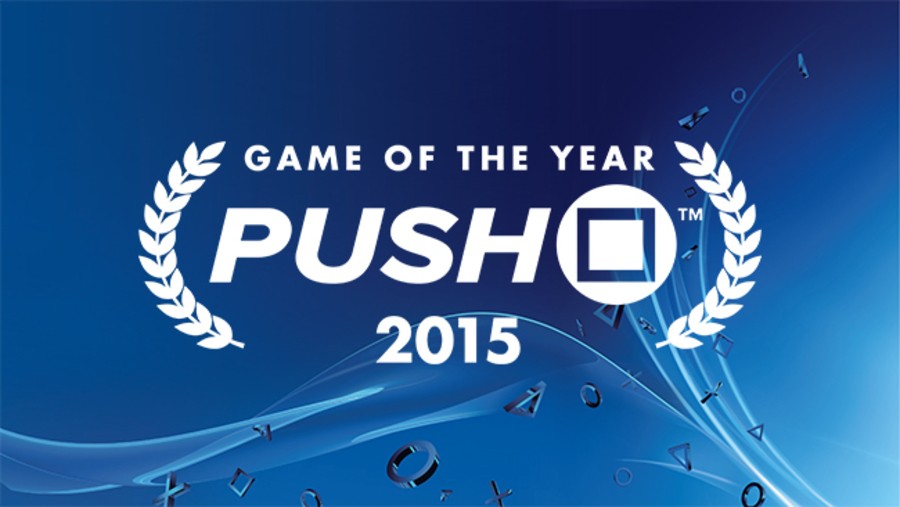 Every year the Push Square Team gets together to vote for the site's PlayStation Game of the Year. While we usually keep these polls secret, we're putting the spotlight on some of our authors this holiday so that they can highlight some of their personal favourites from 2015. Today it's the turn of Stephen Tailby, as he spotlights everything from superheroes to hard-as-nails side-scrollers.
With its Arkham series finale, Rocksteady was able to deliver a huge, scowling, gravelly-voiced package that tied together everything the developer has learned since Arkham Asylum released six years ago. Not only does Arkham Knight look stunning, with its gothic skylines and neon darkness, but it gives you all the tools required to fully immerse yourself in Batman's world. The divisive Batmobile makes its overdue debut, the story throws villain after villain at you with relentless pace, and the combat and traversal is the best it's ever been. Arkham Knight is Rocksteady's truly definitive Batman experience.
If you're longing for a charming, colourful, creative 3D platformer, Media Molecule has you covered with Tearaway Unfolded. Adapted for the PS4 from its Vita original, the game boasts some brand new features and areas not found in the portable version. It feels tactile and involving in a way that remains largely unique, and that's what makes this game so special. That it is wonderfully whimsical and technically impressive is par for the course with the small British developer, but the way the game brings you into the story and the way that it encourages you to get creative in real life is genius.
Third Choice: N++
This is a game that deserves far more attention. It is one of my favourite games on the PS4 so far, for the simple reason that it is extremely satisfying to play. The platforming is basic on the surface but allows for some incredible manoeuvres, with precision and timing being the keys to success. While the game's difficulty may be off-putting to some, it only makes victory that much sweeter. Combine the slick gameplay with even slicker graphics, a massive soundtrack, and more content than you'll know what to do with, and you're left with a grand, generous, gorgeous game.
An intelligent and witty RPG with classic ideals, this is an absolute must for those craving a deep and sprawling game to sink their teeth into. It's funny, good-looking, and complex, with a strategic combat system that doesn't pull any punches. I fell in love with the game's sense of humour and the way its world adapts to your shenanigans. The fact that the game is also fully playable in co-op just makes for an even better time with a friend or three. Larian Studios smashed it, and you owe it to yourself to give Divinity a shot.
Rocket League is a very simple game. However, rather brilliantly, that five-minute match of football-with-cars is one of the most deliciously addictive five minutes that gaming offers today. Its easy to learn, difficult to master gameplay is absolutely pitch perfect, and it makes for one hell of a spectator sport. You could argue that it merely landed in the right place at the right time, but there's no denying the game's strengths, and it is fully deserving of its popularity. You've all probably played it already, but for anyone still in any doubt – what the heck are you doing?
---
Like a Christmas dinner covered in cranberry sauce, Stephen's list is quite the eclectic selection. But would any of these titles make your Top Five? Fight for your favourite in the comments section below.