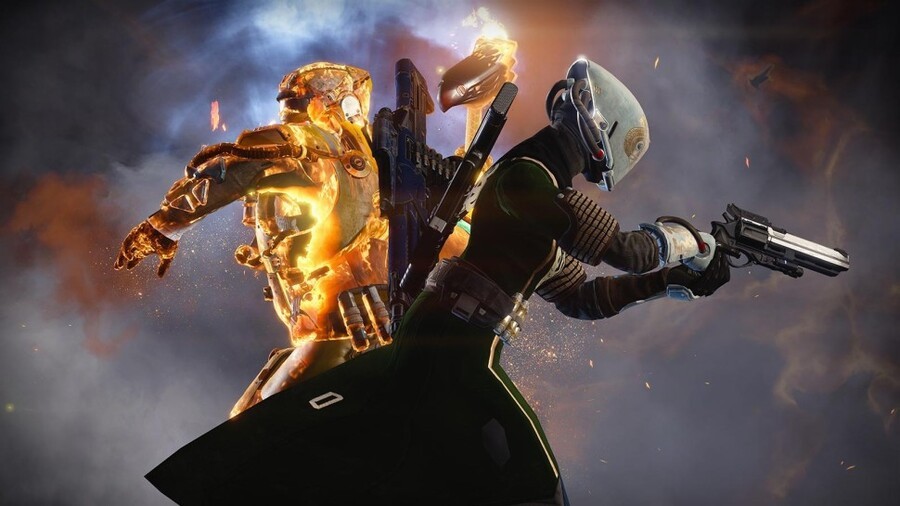 Destiny's getting a reasonably large update in December, Bungie has revealed. The big news is that the developer will be bringing in two new exotic items, while also boosting a few bits and pieces from year one which haven't yet made the jump. Christmas may be coming early for all you hardcore Guardians.
Don't get too excited just yet, though, as the studio has also detailed a ton of weapon balancing tweaks. Let's start with the good news: auto rifles and hand cannons are getting decent buffs. The former is receiving a raw damage increase, while the latter is getting an accuracy boost. Sadly, pulse rifles aren't so fortunate, as they're going to be on the end of a relatively significant damage reduction nerf - we just hope that Bungie hasn't made them useless. You can read all of the revised weapon balancing through here.
Moving on, Bungie's going to be implementing a refer-a-friend system, in which existing players can be linked to newbies whom they've recommended the game to. Supposedly, some sort of reward scheme will be in place, but there are no finer details just yet. The system will launch next week on the 23rd November.
How does all of this sound to you? Looking forward to more exotics? Decrypt your thoughts in the comments section below.
[source bungie.net, via bungie.net, gamespot.com]