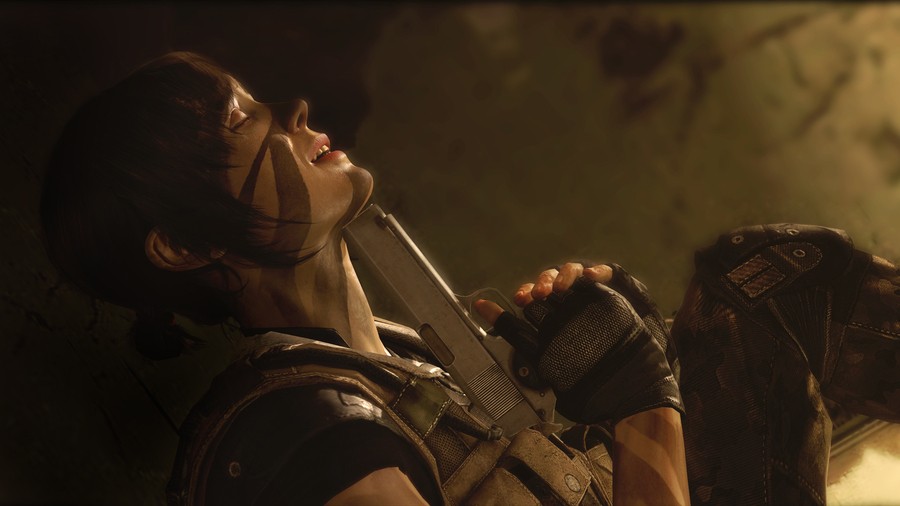 David Cage's uneven but interesting adventure Beyond: Two Souls is set to explore the otherworld on PlayStation 4 next week. Available from 24th November in North America and 26th November in Europe, the ambitious escapade will boast a bunch of improvements over its PlayStation 3 brother, including heavily enhanced visuals and the option to play through the campaign chronologically – once you've completed it as it was intended.
For those of you who don't know, the game stars Ellen Page as a troubled young lady named Jodie Holmes. Linked to a spiritual entity named Aiden, the plot goes some pretty bonkers places, but there are individual moments that are worth experiencing. Willem Dafoe also appears as Jodie's shrink, and both big name actors turn in impressive performances – in spite of the slightly shaky script.
The title will cost you £24.99/$29.99 from the PlayStation Store, and will be followed by Quantic Dream's other game Heavy Rain on 1st March in North America and 2nd March in Europe. A retail release will deploy in Europe only on 4th March, though if you do decide to go digital on Beyond: Two Souls, you'll be granted a discount on its predecessor. How many of you are planning to revisit these story-driven outings? Make the right decision in the comments section below.
[source blog.us.playstation.com, via blog.eu.playstation.com]