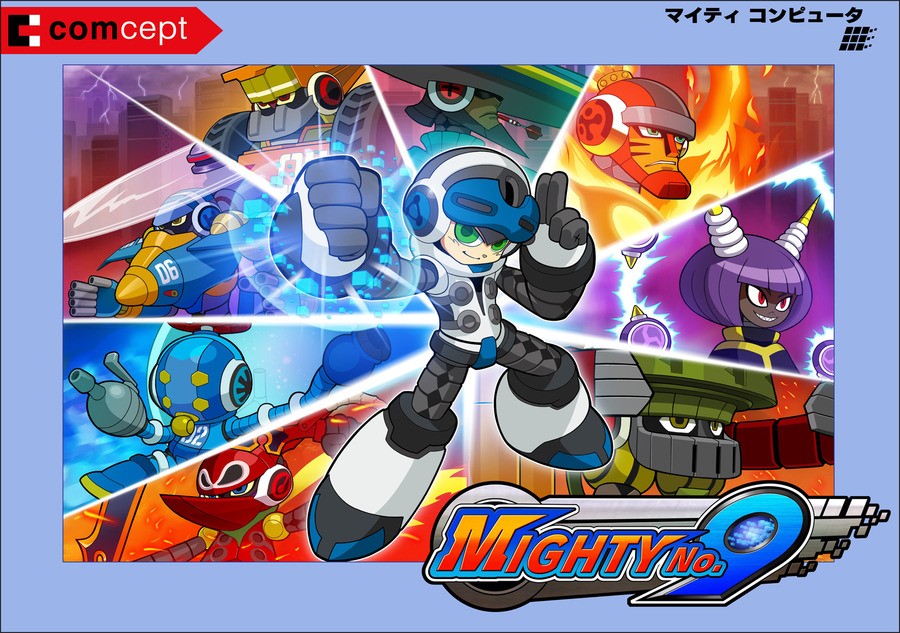 Mighty No. 9 will indeed say nein [Yes, we're recycling that one – Ed] to its previously planned 15th September release, as Comcept has confirmed in a since pulled forum post that the Mega Man-esque escapade has been delayed. The news follows the conclusion of creator Keiji Inafune's failed Red Ash Kickstarter – we're sure there's absolutely no connection at all. Wink, nudge.
It sounds like the problems all pertain to the title's online component, and not the fact that it looks like Grade A garbage. "As we have communicated in the updates to our backers, all of the core content for the game is developed and in a complete state," a spokesperson said. "However, there are still bugs and issues pertaining to the online features that are included in the game."
To be fair, the firm has identified these issues as something that could have a direct impact on the quality of the game, and has taken the right decision to fix them rather than ship the title unfinished. Of course, this means that you'll be waiting until Q1 2016 to get your hands on it, which is quite a long way off. Indeed, it means that it may not see the light of day until March.
Regardless, the developer stressed that it's working hard to get the title finished. "Comcept and its partners are working at full capacity to resolve these issues and fix any remaining bugs," the statement concluded. Are you starting to feel frustrated by the circus surrounding this release? Beat the boss in the comments section below.
[source mightyno9.com, via neogaf.com]