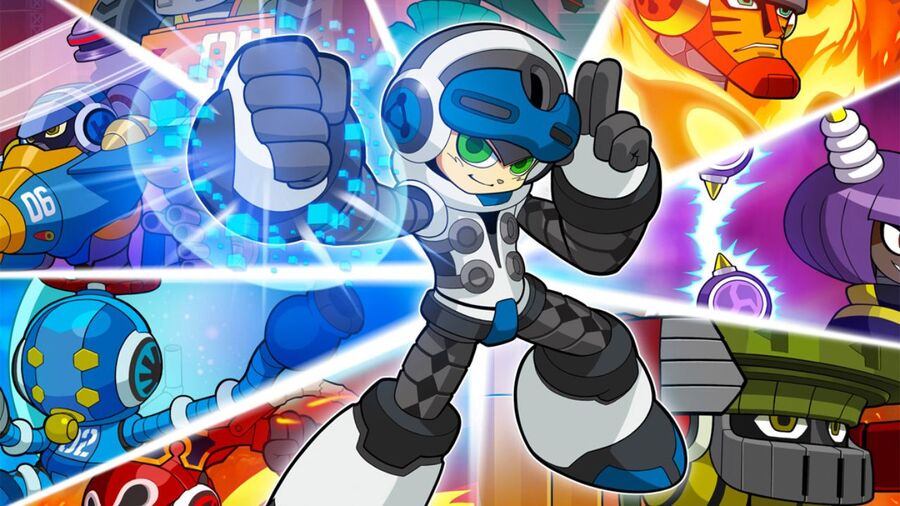 Wow, it's all going on. According to Game Informer, there's a strong possibility that Mighty No. 9 will miss its 15th September release date. The publication, which is owned by US outlet GameStop, understands that publisher Deep Silver and developer Comcept have indicated to retail partners that the title will not deploy until 2016, but neither company is willing to comment on the date change.
The site speculates that this may be due to the Kickstarter campaign for Red Ash, which is days away from completion at this point. The title, which is supposed to be a kind of Mega Man Legends-esque spin-off featuring characters from the abovementioned game, has stumbled heavily since the launch of its funding drive, and looks unlikely to reach its $800,000 target at this point.
Typically, that would be the death knell for the project, but Comcept announced earlier this week that it had secured full funding from Chinese publisher Fuze Entertainment. It subsequently re-purposed the Kickstarter campaign as a series of Stretch Goals, prompting backers to actually withdraw their pledges prior to the funding drive reaching its conclusion.
Game Informer suggests that the developer may not be commenting on Mighty No. 9's delay in order to prevent further negative press from obstructing Red Ash. This would, of course, leave publisher Deep Silver's hands tied. Even crazier theories hypothesise that the aforementioned Kickstarter is just a front for the company to raise the funds required to finish Mighty No. 9 in the first place.
Our theory? The Mega Man-inspired platformer just doesn't look very good. It may have been a record breaking Kickstarter at the time, but it's also launching on an incredible ten platforms, which appears to have stretched the developer's budget thin. A delay isn't always a bad thing, of course – but it hasn't been a good month for creator Keiji Inafune in the slightest. And things could yet get worse if this rumour turns out to be true.
[source gameinformer.com]