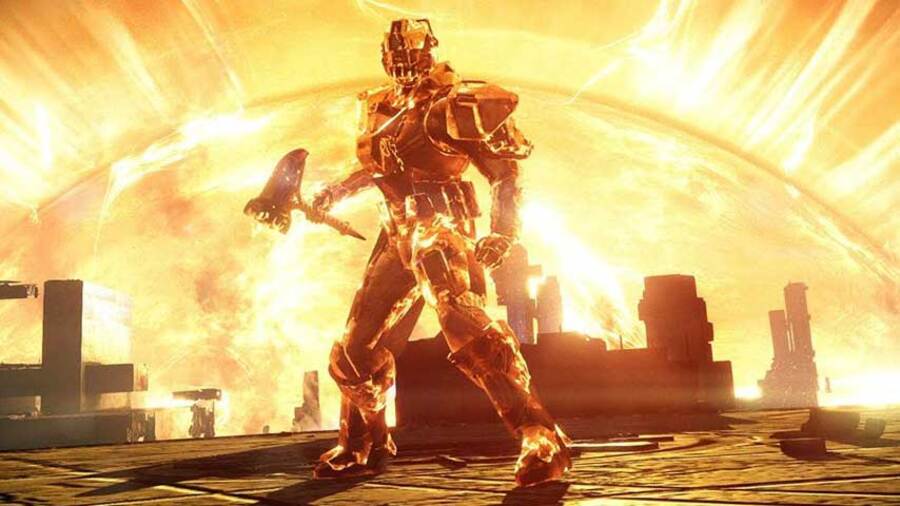 Bungie's really trying to shake things up with Destiny: The Taken King. Whether this is because it wants to secure a few more pre-orders for the expansion or because it's keen to get lapsed players back into the game, we obviously can't say, but the developer's clearly trying to switch things up for the better.
As previously reported, Destiny's having its progression system reworked. Instead of having to equip armour which grants light levels and then subsequently having to upgrade that armour, a new experience point system is going to be incorporated. What this means is that you can level up all the way from 1 to 40 - without having to worry about gear and light levels - using experience gained from killing enemies and completing objectives.
It's a pretty big change that clicks directly into Bungie's newest motto, in that it wants to be more respectful of players' time as the sci-fi shooter enters its second year on the market. Said motto was revealed during a livestream of the upcoming expansion via IGN, in which the developer also promised that it was focussed on making Destiny a more streamlined, organic experience. In other words, it sounds like there isn't going to be as much grinding once the title's 2.0 update launches ahead of The Taken King.
What's more, the studio also mentioned that the add-on, which releases next month, will bring about the biggest selection of new equipment that the game has ever seen. As for how gear now ties into progression, it seems as though it'll simply provide bonuses to your overall power, as equipment generally does in other role-playing games. Obviously, you'll still want the best gear that suits your style of play, but Bungie hopes that this new approach will help players get creative with their Guardians.
Are you liking the sounds of all this, or are you still weary of Destiny and its downloadable content? Tell your Ghost to hurry up and hack the comments section below.
[source youtube.com]