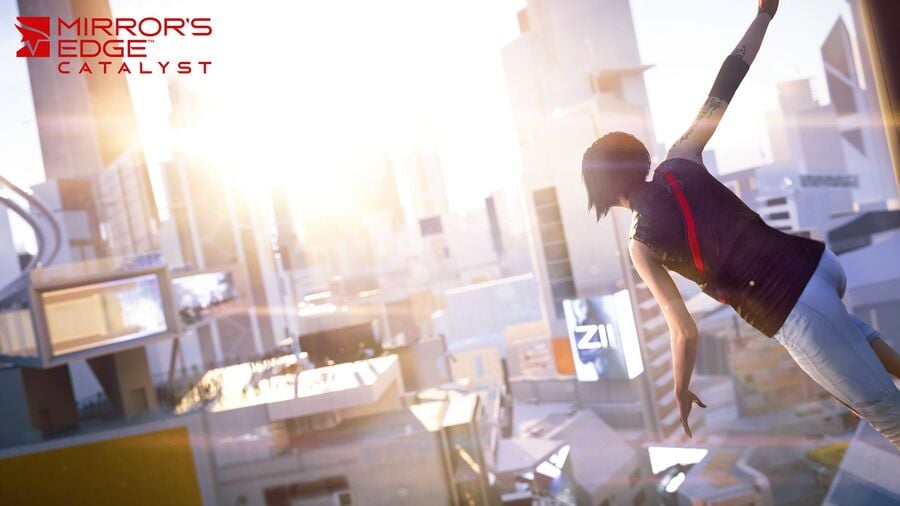 Mirror's Edge on the PlayStation 3 was great, but few of its fans would deny that it had problems. The combat was probably right at the top of the list, but it also had some really frustrating difficulty spikes. In the series' sophomore outing, Mirror's Edge Catalyst on the PlayStation 4, it will be a little more forgiving – but those who have mastered the art of first-person movement will be rewarded as well.
"We are focusing really hard on making it a little more accessible, while still rewarding skill," explained senior producer Sara Jansson in a PlayStation LiveCast interview. "The movement has all of these little systems that means if you don't get the perfect timing you may still grab onto a ledge; you'll lose your momentum and speed, but you still won't fall down and die. So, skilled players will be able to time it right and will get much better times."
This is a great compromise as far as we're concerned, as it will allow everyone to get to grips with the game, without stifling those who want to put in the time to perfect it. And seeing as time trials are already confirmed for the title, we suspect that there's going to be a serious amount of competition for the best leaderboard places. You can check out the full interview with more tidbits below.