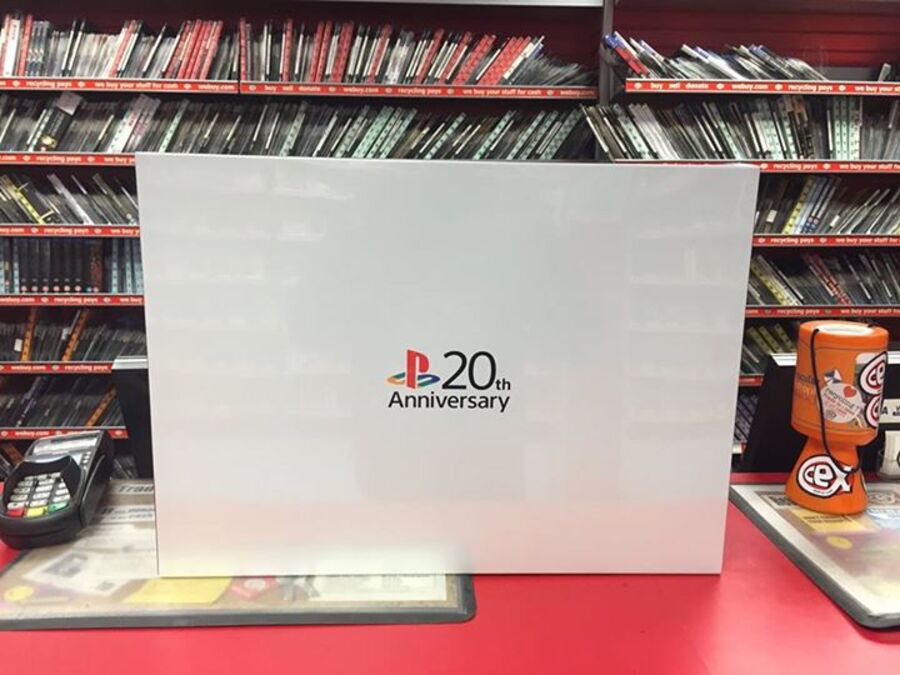 Sometimes you need a quick sale, and stores like CEX are always available to purchase your unwanted goods. This is fine if we're talking about your crusty old PlayStation 2 and scratched copy of Pro Evolution Soccer 3, but if you're offloading your 20th Anniversary PlayStation 4 at the high street store – well, you might just have more money than sense.
That's exactly what happened in Fulham, prompting the outlet to post on Facebook about the unexpected occurrence. To be fair, the firm currently offers around £750 for these systems, so no one's getting utterly ripped off – but considering the consoles sell for well over £1,000 on eBay, well, that's a lot of Greggs sausage rolls that this particular ex-owner will be going without.
It could be worse, though – they could have coated their console in cheap and cheerful Swarovski crystals.
[source facebook.com, via geekspective.net]