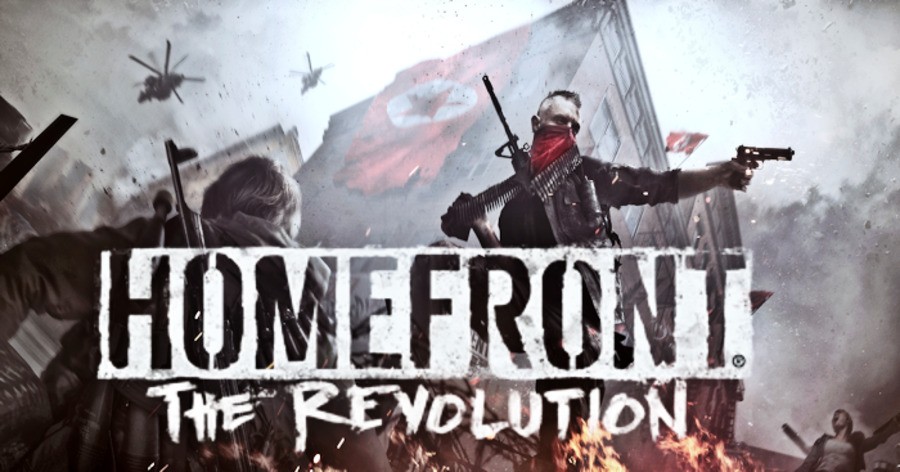 It may feel like it's gone delay crazy over the past few days, but it's no surprise to see Homefront: The Revolution pushed into 2016. Regular readers will recall the game being announced by THQ many moons ago, before it was picked up by Deep Silver. However, financial problems at Crytek prompted the latter company to form a new developer named Dambuster Studios, which is now working on finishing the game. Unsurprisingly, after all of that drama, it's not going to be ready on time.
"Dambuster Studios are an extraordinarily talented group," said a chuffed Deep Silver CEO Dr. Klemens Kundratitz (seriously). "We are giving the team every opportunity to turn Homefront: The Revolution into a bestselling title, and have set a 2016 release date to provide them the time that they need to achieve this. You can expect to hear more about the game later this year."
Game director Hasit Zala added: "We are excited that Deep Silver's acquisition of the Homefront intellectual property and assets from Crytek has allowed development of Homefront: The Revolution to continue with minimum disruption. The team here believes that we are working on something truly special."
At this point, we can't help but feel that the brand is cursed, but we suppose that there's still hope for the open world first-person shooter – especially seeing as some TimeSplitters veterans are working on it. With the release's premise so far removed from Kaos Studios' original, though, it makes you wonder why it didn't just establish a new IP in the first place. Shrugs.
[source videogamer.com]