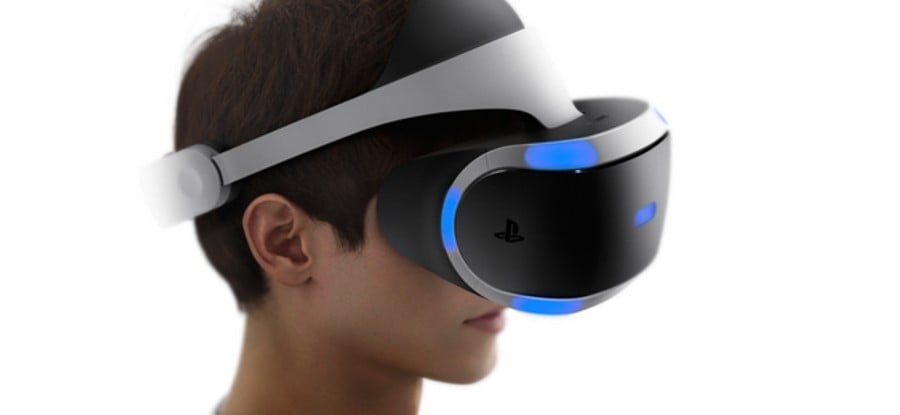 Sony brought an updated Project Morpheus to the Game Developers Conference this week, and it sounds like a vast improvement. In addition to a new OLED screen – of which is larger, clearer, and more responsive than ever before – the overhauled headset's also packing a trio of additional lights, ensuring enhanced positional tracking. The platform holder promises that these adjustments – in addition to reduced latency – will help to achieve the sense of 'presence' that all virtual reality manufacturers are striving for; that feeling that you're in another world.
Of course, all of the technology in the universe won't mean much if the software's not up to scratch. Fortunately, this is an area where Sony's arguably best placed for success; with a worldwide network of award-winning development teams, the Japanese giant has some of the most creative people in the industry under its umbrella, and that should, theoretically, lead to some great games, too. Overnight, it invited the press to play four new demos developed internally for the device, and this is what it had on display.
London Heist
Way back in December, Worldwide Studios president Shuhei Yoshida teased a more "traditional" title for Project Morpheus during a PlayStation Experience panel. We suspect that London Heist was it. No doubt taking inspiration from The Getaway, this demo starts out as you're berated by a Vinnie Jones-esque thug. Strapped into your chair, you can take in your surroundings, before planning an escape. Using two PlayStation Move controllers, you're able to pick up a weapon from a set of drawers, and engage in an intense gunfight. Those that have tried it note that it's particularly impressive, and there are hints that it could be turned into a full launch title. However, it's unclear how the organisation's going to advance it beyond an on-rails experience.
The Toybox
Virtual reality is obviously intriguing hardcore gamers right now, but Sony clearly sees potential for the technology to blossom in a more casual setting. The Toybox is its attempt at creating something a little more family friendly, and plots the return of the robots from free PS4 title The Playroom. We don't know what kind of interactions this Japan Studio developed demo entails just yet, but the screenshots show an arcade, swimming pool, and racing track. As such, we'd expect a compilation of simple minigames, as well as a kind of simulation, in which you can watch the robots go about their business in realtime.
The Deep
The second of London Studio's projects, this one is not entirely new. Sony showed The Deep when Project Morpheus was first announced, however it sounds like the underwater escapade is slowly evolving into something that could ship with the headset in 2016 – perhaps as a pack-in. For those out of the loop, this interactive roller coaster ride sees you submerged into the ocean in a bathysphere – and subsequently attacked by a shark. The new version, however, includes additional sea creatures, as well as overhauled visuals, which take advantage of all of the improvements to the peripheral's hardware.
Magic Controller
This is another Japan Studio developed project based upon the robots from The Playroom, and it has one major defining feature – it runs at a native 120 frames-per-second. Worldwide Studios president Shuhei Yoshida made a point of noting that the PS4 was built with such framerates in mind during the platform holder's press conference overnight, and this demo will benefit from that. It means that you should expect extremely quick response times. In addition to this, the concept works with the DualShock 4 – rather than a PlayStation Move wand – proving that virtual reality can be just as convincing with more traditional controls.
---
Are any of these concepts wetting your whistle, or are you waiting to see something more substantial? Enter another world in the comments section below.