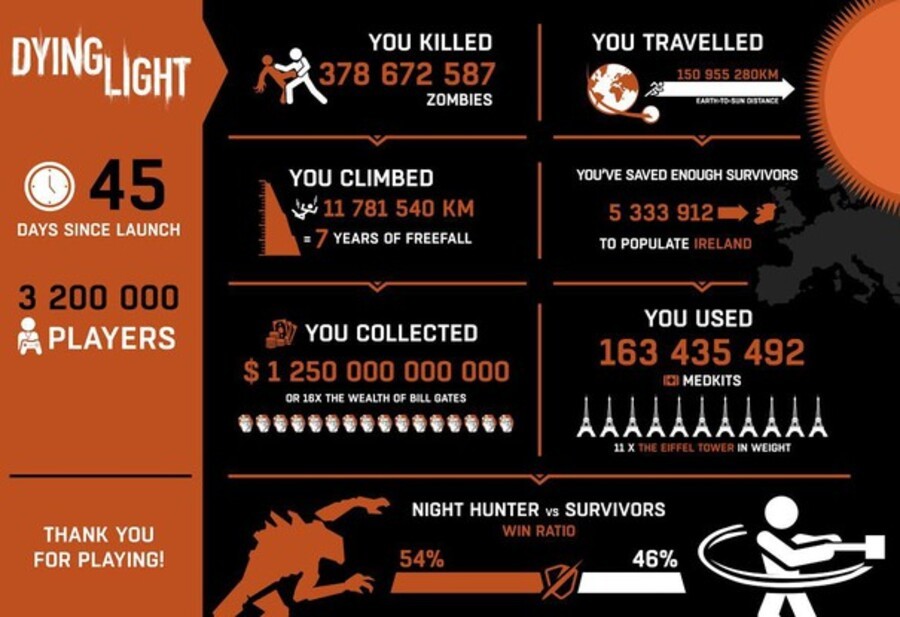 It comes as no real surprise, but Dying Light is its developer's most popular ever creation, the studio has confirmed. At least 3.2 million people have played the zombie-'em-up since it launched in January.
To celebrate, Techland's thrown together an interesting little inforgraphic, too. 378,672,587 walking corpses have been, er, killed, over five million survivors have been saved from the clutches of the undead, and you lot have accumulated $1,250,000,000. That's a lotta moolah.
Are you still playing Dying Light? How many hours have you put into it? Run and jump into the comments section below.
[source videogamer.com]