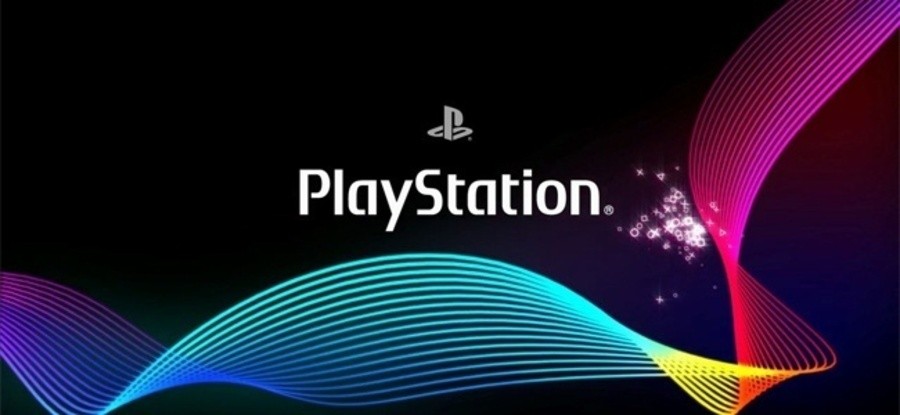 The first week of January is always a perfect period for reflection, so before we look forward to the big stories of 2015, we're taking time to see how many of our guesses from 2014 actually came true. Long-term readers may recall our big predictions post from last year, but don't worry if you've got the onboard storage space of a BBC Micro upstairs, as we've included all of our original suggestions unaltered below. Did you do better? Don't forget to brag in the comments section.
Sammy Barker, Editor
As far as I'm concerned, this is going to be the year of the re-release. A quick glance at the software slate for the PS4 paints a pretty bleak picture, and I'm not convinced that it's going to get any brighter over the coming months. For sure, we'll definitely see new titles from the likes of Ubisoft, Activision, and 2K Games – but I'm just not convinced that they're going to be ready in time for Christmas. And as a result of that, I'm fairly confident that you're going to spend the majority of 2014 replaying titles from months gone by.

Tomb Raider: Definitive Edition is already poised to plug the gap this month, and I suspect that Grand Theft Auto V, BioShock Infinite, The Last of Us, Beyond: Two Souls, Puppeteer, and many more will have joined it before we join to sing Auld Lang Syne again. Don't get me wrong, I still think that there'll be some brand new content for your expensive hardware investment – Destiny, The Order: 1886, and, I suspect, Uncharted PS4 will all see the light of day before Christmas – but I predict that you'll be spending more of your time replaying titles at a higher resolution than anything else this year. Fortunately, that will all change in 2015.
Yes, it was the year of the re-release – but perhaps not quite to the degree that Sammy was suggesting. Titles like Grand Theft Auto V and The Last of Us did get ported to the PlayStation 4, but while some may disagree, these weren't the only titles in the release calendar. Interestingly, the trend looks set to continue into 2015, with DmC: Devil May Cry and Final Fantasy X/X-2 HD Remaster due out on next-gen devices, as well as Sony's worst kept secret: Beyond: Two Souls PS4.
Ben Potter, Video Editor
Both of my predictions are a little out there, and, as such, I'd be surprised if either of them came to fruition – but nevertheless, I want to see them happen, so I wholeheartedly stand by them. Firstly, I predict that this is the year that Rockstar Games announces that it has a title in production for the PlayStation Vita. Both Grand Theft Auto: Liberty City Stories and Grand Theft Auto: Vice City Stories did major business for the PlayStation Portable a number of years ago, and if the juggernaut developer is looking for a little time to kill between making Grand Theft Auto Online work and churning out DLC, a handheld spin-off would sell by the bucket load – and would more than likely shift a few Vitas in the process.
This second prediction isn't so much a prediction, but more a statement of fact. I've stumbled upon the script and set list for the closing moments of Sony's impending E3 press conference, and it's a doozy. After closing out an otherwise dull presentation with sales figures, all of the stage lights go out save for a single illuminating spotlight. Suddenly, the opening beats to the Vengaboys' classic 'Boom Boom Boom Boom (I Want You in My Room)' kick in. Kaz Hirai boldly steps into the spotlight, microphone in hand, and bellows out the first few lines. As the chorus begins, the lights come up, revealing that Andrew House, Shuhei Yoshida, Mark Cerny, and Jack Tretton are providing backing vocals and leaping around in front of the enormous stage screens in tiger-print onesies. I don't know about you, but I'll be tuning in.
No and no. With the PlayStation Vita relegated to accessory status at some retailers around the world, there was certainly no sign of an exclusive Rockstar Games release. Furthermore, there was no Vengaboys recital from Jack Tretton and crew at E3 – in fact, the aforementioned executive had actually departed the Japanese giant by the time that the Los Angeles mega show arrived. We can always hope for a B*Witched performance by Shawn Layden and Scott Rohde this time, though. C'est la vie.
Brett Young, News Reporter
As a huge survival horror fan, it's been painful to watch the demise of the genre on consoles over the past few years. With franchises like Dead Space on hiatus, Resident Evil going back to the drawing board, and the much maligned Silent Hill franchise in limbo, you may think that it's impossible for the genre to rise from the dead. So why do I think that the PS4 will reanimate horror's limp corpse in 2014? One reason: indie developers.

Sony has pushed the indie scene as an integral part of the PS4's experience, and with Outlast coming to PlayStation Plus next month, it will expose the game, and more importantly the genre, to players who may not have ordinarily had any interest in it. And with horror burgeoning in the PC scene, I'm pretty confident that a lot of these games will be ported to the PS4 at some point – after all, we already have Daylight, Forgotten Memories, Kodoku, and SOMA clawing their way onto our systems in the future. With indie titles stalking larger releases such as The Evil Within, Dying Light, and Alien: Isolation, this year will be a bloody good time for the PS4. We may even get to play Until Dawn.
Our dearly departed Brett may have moved on to pastures new, but he was bang on the money about horror's return. Outlast, Alien Isolation, and The Evil Within were all great games this year, but it was actually P.T. – a promotional piece for the forthcoming Silent Hills – which stole the show, finishing third in our Game of the Year poll. Incredibly, we also got to play Until Dawn, which is shaping up to be one of 2015's sleeper hits.
Kell Andersen, News Reporter
There's nothing like some good old fashioned soothsaying to get the year started right. Personally, I think that safe predictions are lazy predictions; the only way to make sense of the utter madness known as the video game industry is to dive head first into a murky pool of wild speculation and complete nonsense. With that said, I've decided to go really stupid this year. I predict that the centrepiece of Sony's E3 press conference in 2014 will be a sequel to PlayStation All-Stars Battle Royale. It will feature Shuhei Yoshida, Mark Cerny, Kaz Hirai, and Jack Tretton as playable characters, each with a distinctive moveset.
Yoshida will skewer his enemies with a sword in the shape of a hash tag, Hirai will stun his opponents by yelling "WOW!" at them, and Tretton's strongest attack will involve him beating up his foes with a used PS4 game. The brawler will be titled PlayStation Executives Battle Royale, and will release in late 2014.
There was no PlayStation Executives Battle Royale announcement, but amazingly, Shuhei Yoshida will put in an appearance in Super Time Force Ultra – and yes, he'll be using tweets and hashtags to attack his enemies. In fact, this is so out-there that we're starting to think that the fine folks at Capybara Games got the idea from Kell's prediction. That means that we're entitled to royalties, right?
Nicola Hayden, News Reporter
With the industry's eyes on the PlayStation Now cloud streaming service, I don't think that it will be as successful as Sony expects it to be. While the technology will no doubt solve my hard-drive woes, the thought of potentially having to cough up for PlayStation Plus and a second subscription makes my wallet want to cry.

That said, I do think that this is going to be a great year for the Vita, with Final Fantasy Type-0 finally heading overseas. With Sony executive Shahid Ahmad kicking off a JRPG campaign last year, I think his efforts will finally result in the Square Enix classic getting a Western release. While the double UMD monster would have filled one of my PSP memory cards to bursting point, I believe that the Vita can finally tame this beast.
So close, Nicola – Final Fantasy Type-0 HD was announced for the West at E3, and was even attached to the Vita at first. This later turned out to be a PlayStation Blog error, however, with the PS4 the remaster's intended target. PlayStation Now's success is a little harder to determine, with the service remaining in beta for much of the year. One thing's for clear, though: the company's not giving up on it just yet, as detailed below.
Alex Stinton, Reviewer
I predict that PlayStation Now will launch in North America and will have the same issues as every other game streaming service. That is to say that titles that require low latency control input will offer a terrible experience, leaving only certain types of genres playable such as turn based role-playing games. Furthermore, I suspect that the library available will be limited, and by the time that the service hits Europe in 2015, no one will care anymore.

On the game front, I reckon that The Order: 1886 will miss its 2014 release, while The Last Guardian will remain absent and DriveClub won't arrive until the summer. Finally, there'll be street parades and national holidays declared when Persona 5 releases in the west at the same time as Japan. Yes, I know that that last one is a long shot.
PlayStation Now did launch in North America last summer, and has suffered from some severe issues – but not necessarily technical ones. While the service generally works fairly well for most genres, pricing was its biggest problem in 2014, with the recent announcement of a monthly subscription model a direct response to that. Meanwhile, The Order: 1886 did get delayed, The Last Guardian did remain under cover, and it was confirmed at PlayStation Experience that Persona 5 will launch in the US around the same time as Japan. Not bad.
Ben Tarrant, Reviewer
Another year means the release of yet another Assassin's Creed game, but I reckon that 2014 may see a much-needed shift for the franchise. Of course, I'm referring to the possibility of a next-gen exclusive release. Assassin's Creed IV: Black Flag proved to be one of the strongest entries in the series, but it was still letdown on the PS4 by graphical hitches, which were not exactly surprising when you consider that it was more or less a port from the PlayStation 3. I'm hopeful that by focusing on the new hardware, Ubisoft may be able to push the property even further, squashing any performance bugs and boosting visual fidelity greatly. As for a location, I'm holding out hope for feudal Japan.
Secondly, while a release within the next twelve months is highly unlikely, the recent buzz surrounding camp Bethesda hints at a new announcement from the role-playing game Gods. I reckon that the next Fallout will steal the limelight in 2014 – but I'm curious whether we'll be visiting post-apocalyptic Boston, or perhaps somewhere else entirely like a war-torn London. Whatever the studio's got hidden up its sleeve, I absolutely cannot wait.
Great tea leaves reading, Ben – Assassin's Creed Unity did launch exclusively on next-gen formats. Unfortunately, this didn't do the series a whole lot of good, as the Parisian escapade possessed more bugs than the average entry, prompting publisher Ubisoft to apologise and cancel the title's Season Pass. Elsewhere, there was no mention of Fallout 4 in 2014 – but surely this can't be too far away now, as it's been hanging out in the rumour mill for years now.
Graham Banas, Reviewer
I'm hoping for a lot of great things on the software front. Although it's been shot down several times already, I'm adamant that something is going to happen in regards to Crash Bandicoot. There have been too many little rumours brewing for there not to be a bigger story at play here. While we're still on the subject of Naughty Dog, I think that Uncharted PS4 will be released this year, and I also reckon that The Last of Us will come to Sony's next generation machine. On the hardware front, I think that the platform holder will officially unveil its rumoured virtual reality headset at this year's E3, as well as announce PS Vita TV for North America.

And for my (hopefully) favourite part of this coming year, I hope that we will start to see large amounts of information pertaining to all of the Star Wars titles that EA's working on. In particular, I'm looking forward to learning more about Battlefront 3, as well as all sorts of new games. To be honest, I think I'd shed tears of joy if a new Star Wars: Jedi Knight title got announced.
Sony's big 20th Anniversary event would have been the perfect place to announce a new Crash Bandicoot title, but it doesn't look like it's happening anytime soon. Uncharted 4: A Thief's End didn't make it out before Christmas, but PS Vita TV did – albeit under a new name: PlayStation TV. Sadly, there was very little word on Battlefront 3 or Star Wars games in general – but we suspect that that's set to change imminently, as the new movie nears.
Jamie O'Neill, Reviewer
After inFAMOUS: Second Son, it's clear that DriveClub will start its engines soon, by spring at the latest, but I think that the first-party PS4 exclusives that will be ready by the end of the year are more difficult to foretell. An optimist may cross their fingers for Uncharted PS4, and may even reference the October and November release schedules of Nate's previous three PS3 adventures. I personally believe that Uncharted will build excitement with a dramatic, set-piece heavy gameplay demonstration during Sony's E3 press conference, but I've a feeling that we won't be playing it until June 2015, the same summer release slot as The Last of Us. I predict that the winter holiday spotlight will be on The Order: 1886, with Ready at Dawn granted a budget that opens an opportunity for the studio to shine on a home console.
As a result, I think that the platform holder will fill much of 2014 with re-releases like Tomb Raider: Definitive Edition. The Last of Us and Beyond: Two Souls are the most feasible candidates for a visual overhaul. My projections are cautiously conservative, because it's pure conjecture to project Sony's hidden surprises. The PS4 already has many core genres covered, from shooty sci-fi, to open world hackers and superheroes, with plenty of gruff fantasy dragon and witch slayers on the way. However, Knack dropped the ball in providing a universally accessible family game, so it's possible that Media Molecule will fill this gap in the genre with a PS4 treat for 2014.
While it seemed like a safe prediction at the time, DriveClub didn't actually arrive until October – and it still didn't work. Uncharted 4: A Thief's End did get an airing at E3, however – albeit not a set-piece heavy showing, as this was reserved for PlayStation Experience. The Order: 1886 also slipped, but Jamie was spot on with his reference to re-releases. Finally, Media Molecule did announce Tearaway Unfolded at E3 – although, it's not due out until 2015.
Marcello Apostolico, Reviewer
If there's any time for Sony to push out a ton of software to accompany its stunning new console, then 2014 should be it. I think that we will continue to see enhanced versions of previous generation games rule the roost on the PS4; I can almost guarantee that we'll all be playing Grand Theft Auto V again at some point before Christmas. In addition to that, though, I'm hopeful that Uncharted PS4 will be released this holiday season – especially seeing as Naughty Dog released the original iteration in the adventuring series almost exactly one year after the PS3's launch.
While this is more of a personal wish than a prediction, I'm still seriously hoping that Sony Bend announces that it's working on a new Syphon Filter for the PS4. The studio is supposedly busying itself with an untitled next-gen project, and it would be fitting to bring Gabe Logan back. Hopefully, we'll find out what the developer's up to at E3. Nevertheless, I'm excited to see what Sony has in store this year, as I feel like the company's been pretty quiet about its upcoming plans.
Well done, Marcello – Grand Theft Auto V did launch on the PS4 in November. However, there's no sign of Uncharted 4: A Thief's End just yet, with the title likely due out later this year. Syphon Filter also remains undercover, with the latest rumours suggesting that Sony Bend is actually working on some kind of open world horror game. We guess that Gabe Logan's infamous wiggle may not make its way onto the PS4 after all.
---
What were your big predictions for 2014, and how many of them came true? Take a glance into the looking glass courtesy of the comments section below.