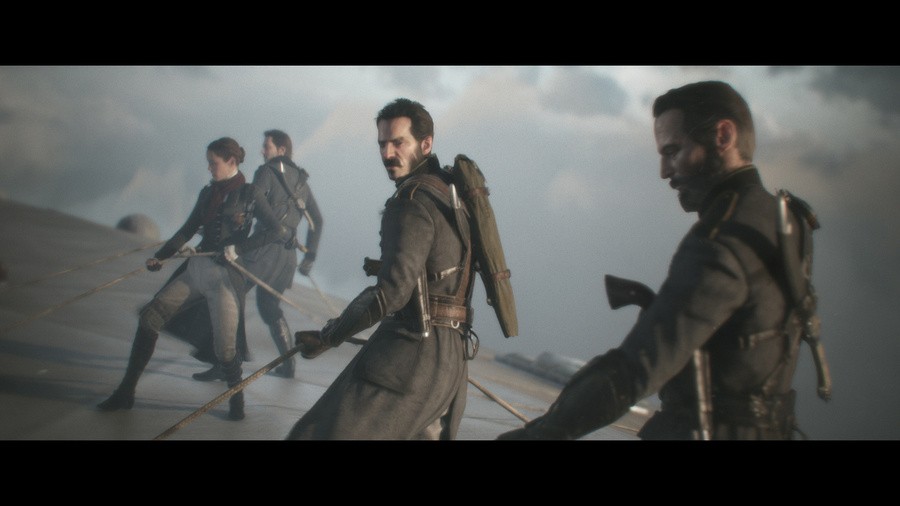 PlayStation Experience proved that Ready at Dawn simply can't demo The Order: 1886. Regardless of whether the game shakes out its wrinkles and ends up being a successful shooter, the manner in which the developer trotted out a two second clip of the cast abseiling down a blimp before clumsily cutting to creative director Ru Weerasuriya's proper presentation during Sony's keynote yesterday underlined just how dreadfully this product has been promoted over the past year.
That said, while its gameplay may look static and dated compared to the diverse and dynamic Uncharted 4: A Thief's End, the PlayStation 4 exclusive's visuals are in a whole different dimension to everything else. Indeed, titles like inFAMOUS: Second Son and Killzone: Shadow Fall have hinted at what the Japanese giant's next-gen console can do, but the historical escapade proves that there's plenty more power packed inside the best-selling box.
The outstanding art direction goes a long way, of course, but there's a real filmic feel [Shudder – Ed] to the final image, which gives it an almost CG look. Don't believe us? Check out the title's latest gameplay screenshots for proof. And no, these aren't taken from cut-scenes.