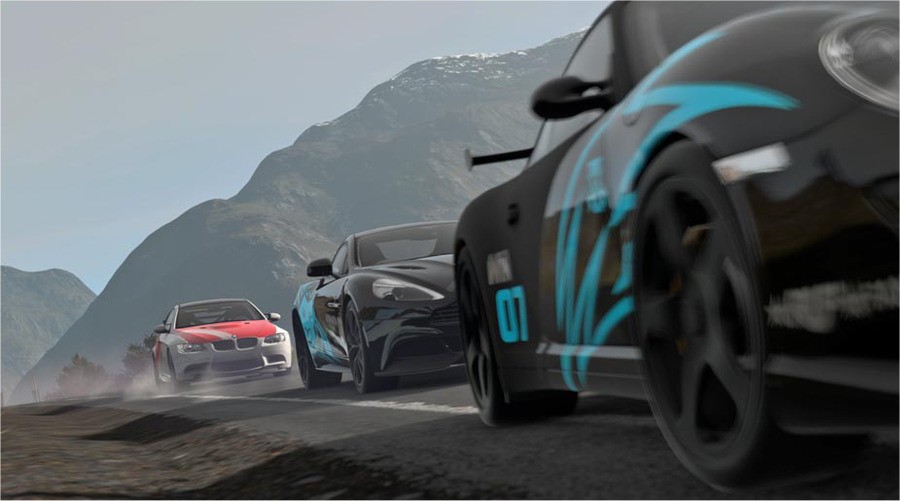 DriveClub remains the kind of disaster that all developers must dread. Despite showing recent signs of improvement, the PlayStation 4 racer appears to be stuck in first gear – and, regardless of continued hard work from Evolution Studios, it's not really getting much better. That's not to say that you can't connect and play online right now, but it's nowhere near as sturdy as it should be, and some features are still refusing to work.
And that begs the question: three weeks removed from release, are you entitled to a refund? The game's good – as we explained in our review – but without it working as intended, we can understand why some people may be eager to return their copy. The Guardian spoke to law associate Alex Tutty about just this, but the legality remains hazy at the time of writing due to ambiguous laws not really designed to cope with these kinds of issues.
"The Sale of Goods Act should apply [to video games software]," Tutty told the British publication. "This includes provisions that the good is as described and of satisfactory quality. The multiplayer functionality in DriveClub is arguably one of its core components, and so as it is not working correctly, may be considered a breach of the Act. If that's the case, the player can choose to reject it – in a reasonable time – and return it and obtain a refund."
Unfortunately, it's not quite as straightforward as that, as interactive entertainment lawyer Jas Purewal countered. "If a game does not work as expected but the publisher is then able to remedy that, is there a claim?" he asked rhetorically. "If the game does not have certain functionality at launch due to factors outside of the publisher's control, is there a claim? We just don't know the definitive answers to these questions yet."
As such, you may be best contacting your local retailer to see where you stand. We have seen some reports of Sony issuing refunds for digital purchases, but obviously this is a much easier measure to take. Of course, the best outcome would be if Evolution Studios finally got on top of this mess, and made the game work as intended. We've absolutely no doubt that it's trying – but at this point, we can't help but feel that this story has gone on for far too long.
[source theguardian.com, via videogamer.com]