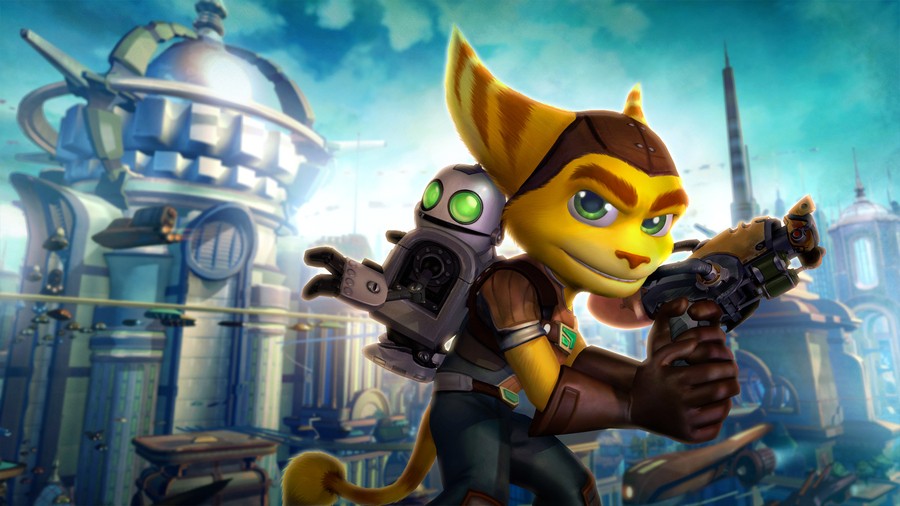 Insomniac Games' current involvement with other consoles means that we haven't seen anything of the upcoming Ratchet & Clank remake that was announced for the PlayStation 4 at E3 2014 – but, writing on the developer's official forum, community manager Tim Salvitti has shed a little extra light on the re-release.
Due out in 2015 alongside the series' cinematic debut, the title will be a re-imagining of the original game, employing all new assets built to take advantage of Sony's new super machine. Here's where it gets confusing, though: the franchise's aforementioned film will be a re-telling of Ratchet & Clank's origin story, taking elements from the first PlayStation 2 release. Meanwhile, the next-gen remake will only include parts of the movie's plot. Are you keeping up?
According to Salvitti, the upcoming game will also feature many more areas and characters than the flick, primarily because the interactive format lends itself better to a much longer running time. To be honest, we'll be glad when Sunset Overdrive is out, so that the developer's free to talk about this less cryptically. Fingers crossed for a full announcement at December's forthcoming PlayStation Experience, huh?
[source insomniacgames.com, via neogaf.com]