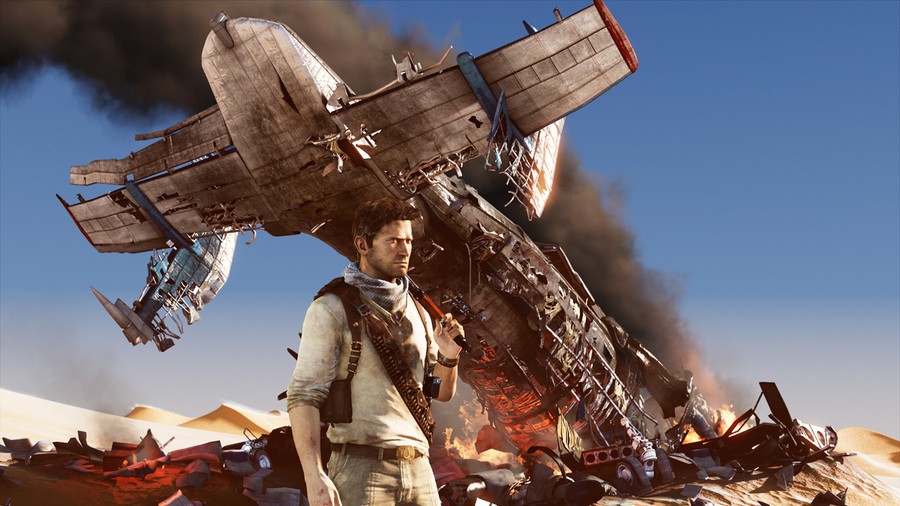 Uncharted PS4, the next entry in Naughty Dog's seminal buccaneering brand, is alive and well. Co-presidents Evan Wells and Christophe Balestra reiterated the point as part of a candid interview with Game Informer, stressing that the purported "exodus" of employees from the first-party outfit hasn't hindered its progress with the game.
"In the course of the last generation, we've had art directors, creative directors, co-presidents, and co-founders leave the company, and we just keep going," Wells told the popular print publication. "We've replaced that talent and we've filled the gaps. Some bumps are harder to smooth out than others. We work it out."
A string of high-profile staffers have left the Crash Bandicoot creator over the past couple of months, with Uncharted boss Amy Hennig being the most notable of these losses. However, it's now been confirmed that The Last of Us leads Neil Druckmann and Bruce Straley will fill the veteran's shoes – and not because they forced their colleague out, as was previously misreported.
"We've asked them to lead [Uncharted PS4]," continued Wells. "They are excited as veterans of the Uncharted franchise to take the responsibility, and they're doing great. It was not a difficult transition at all. I mean, we've been making enormous progress. If anything, things are accelerating instead of slowing down."
With the recent recasting of villain Todd Stashwick, there had been rumours that the studio was starting the sequel from scratch. Alas, it sounds like the talented twosome will merely be tweaking the project to their tastes. "They'll make the changes that they think are right," Balestra exclaimed. "There are some changes, obviously, that they will be making."
However, the next-gen exclusive will represent a refinement of previous Uncharted titles – and not something different entirely. "It's not going to be that sharp of a turn," exclaimed Wells. "I think that it's an evolution that people will be comfortable with if they've played the previous games in the series."
Instead, the studio hopes to shock people with the release's visual fidelity. "We sure hope that you're surprised by how amazing it looks," the outspoken executive beamed. "It's going to be an exciting story, and I think that people are going to really buy into this one in a way that I think is consistent with the rest of the stories."
We suppose that the big question is: when will we get to see it? While the release had seemed like a certainty for next week's big E3 convention, there's a chance that the project's changes in leadership may have pulled it out of the schedule. Alas, whatever happens in Los Angeles, this is Naughty Dog's primary focus right now – and with two of the industry's most imaginitive developers at the helm, there's little chance of it disappointing when it deploys.
[source gameinformer.com]