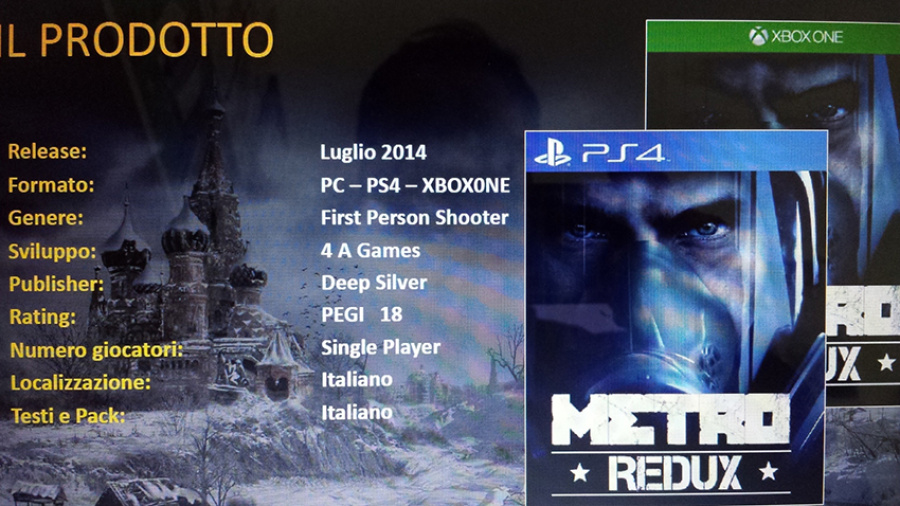 You may recall that early last year rumours were floating around the Internet suggesting that post-apocalyptic shooters Metro: 2033 and Metro: Last Light would be making a bee-line for the PlayStation 4 in the form of upgraded ports. Considering the upgrades that we've already received, as well the ones that potentially loom on the horizon, it's not exactly the most outlandish piece of speculation that we've ever heard.
At any rate, it seems that there may have been some truth to the rumours, as online Italian retailer Everyeye.it recently posted a picture of some potential box art for the bundle. The images have since been taken down, but not before someone took a sneaky screenshot that reveals everything that we need to know. Most exciting of all, if this listing is to be believed, it's possible that we'll be seeing the collection as soon as July.
We're not entirely sure how smart of a business move this is, though, especially considering that Metro: Last Light was only recently being given away for nothing as a part of the PlayStation Plus instant game collection. With that said, we're sure that the franchise's distinctively bleak visuals would look gorgeous on Sony's super machine. Would you be interested in this post-apocalyptic update, or will you be giving this one a miss? Scour the wastelands in the comments section below.
[via forum.everyeye.it, eurogamer.net]