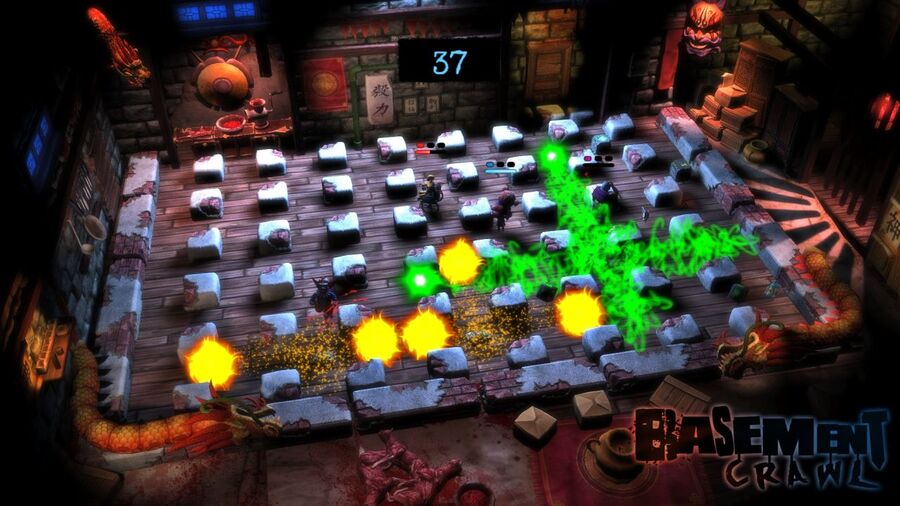 Bloober Team may have delayed its upcoming PlayStation 4 exclusive Basement Crawl at the very last minute, but that's not stopping the Polish production house from working through the preliminary stages of a new next generation project. Marketing manager Aron Cender confirmed the snippet in an exclusive interview with us earlier in the week, adding that it's focused on producing content solely for Sony's formats for the foreseeable future.
"We have another PS4 project in progress and several prototypes in the works," the studio told us when we asked what the future holds for the A-Men creator. "We have some pretty nice ideas that we want to develop, but I can't really say anything more right now." When quizzed on why it's committed to Sony's systems, Cender continued: "PlayStation is where the hardcore gamers are and we make games for them, so it was natural for us to stick with [the Japanese giant]."
The company's abovementioned maze-based multiplayer dust-up was due out this week, but the outfit delayed it due to "exciting opportunities" that it stressed would help it to improve the game. Exactly what those irresistible openings entail remains unclear, but there's some speculation that the release may deploy as part of PlayStation Plus a little later down the line. Whatever the case, the studio stresses that we'll definitely be playing the title before the end of March.