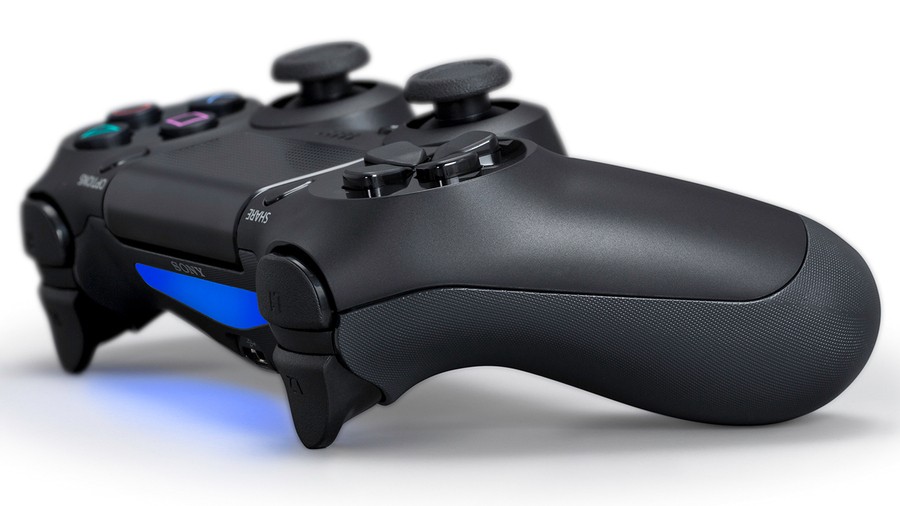 Sony may be eager to not get too excited about its E3 2013 performance, but the PlayStation 4 has already scooped one major victory over the Xbox One. The console has been nominated 'Best of Show' in the E3 2013 Game Critics Awards, alongside the Oculus Rift, Destiny, and Watch Dogs. Microsoft's machine failed to make the grade, but at least exclusive title Titanfall put in an appearance.
In fact, the latter scooped a whopping six nominations, making its absence from PlayStation platforms all the more pronounced. Still, it wasn't all bad news, with Sony published titles netting ten nominations in total, just a few less than leader Electronic Arts. A total of 33 PS4 releases made the shortlist, with a similarly impressive 32 PlayStation 3 games making an appearance.
Notable nods include Japan Studio's bleak adventure Rain in the 'Best Original Game' category, both Beyond: Two Souls and inFAMOUS: Second Son in the 'Best Console Game' shortlist, and Tearaway in the 'Best Handheld Game' section. We've included the full list of favourites below. Let us know which titles you think deserve a gong in the comments section.
Update: The winners have now been announced. Titanfall netted most of the awards, but notable PlayStation victories included Tearaway and Transistor. You can peruse the victors through here. We've kept all of the original nominees below.
Best of Show
Destiny (Bungie/Activision)
Oculus Rift HD (Oculus VR)
PlayStation 4(Sony Computer Entertainment)
Titanfall (Respawn Entertainment/Electronic Arts)
Watch Dogs (Ubisoft)
Best Original Game
Destiny (Bungie/Activision)
Fantasia: Music Evolved (Harmonix/Disney Interactive)
Rain (Japan Studio/Sony Computer Entertainment)
Titanfall (Respawn Entertainment/Electronic Arts)
Watch Dogs (Ubisoft)
Best Console Game
Batman: Arkham Origins (WBIE Montreal/WBIE)
Beyond: Two Souls (Quantic Dream/Sony Computer Entertainment)
Destiny (Bungie/Activision)
Infamous: Second Son (Sucker Punch/Sony Computer Entertainment)
Titanfall (Respawn Entertainment/Electronic Arts)
Watch Dogs (Ubisoft)
Best Handheld Game
Batman: Arkham Origins Blackgate (Armature Studio/WBIE)
Phoenix Wright: Ace Attorney - Dual Destinies (Capcom/Capcom)
Plants vs. Zombies 2 (Popcap/EA)
Tearaway (Media Molecule/Sony Computer Entertainment)
The Legend of Zelda: A Link Between Two Worlds (Nintendo EAD/Nintendo)
Best Hardware
Oculus Rift (Oculus VR)
PlayStation 4 (Sony Computer Entertainment)
Blade (Razr)
Shield (Nvidia)
Xbox One (Microsoft)
Best Action Game
Battlefield 4 (DICE/Electronic Arts)
Call of Duty Ghosts (Infinity Ward/Activision)
Destiny (Bungie/Activision)
Killzone: Shadow Fall (Guerilla Games/Sony Computer Entertainment)
Titanfall (Respawn Entertainment/Electronic Arts)
Best Action/Adventure Game
Assassin's Creed IV: Black Flag (Ubisoft Montreal/Ubisoft)
Batman: Arkham Origins (WBIE Montreal/WBIE)
Bayonetta 2 (Platinum Games/Nintendo)
Infamous: Second Son (Sucker Punch/Sony Computer Entertainment)
Watch Dogs (Ubisoft Montreal/Ubisoft)
Best RPG
Dark Souls II (FromSoftware/Namco-Bandai)
The Elder Scrolls Online (Zenimax Online/Bethesda)
Mario & Luigi: Dream Team (AlphaDream/Nintendo)
Shin Megami Tensei IV (Atlus/Atlus)
South Park: The Stick of Truth (Obsidian/Ubisoft)
Best Racing Game
Forza 5 (Turn 10 Studio/Microsoft Studios)
Gran Turismo 6 (Polyphony Digital/Sony Computer Entertainment)
Mario Kart 8 (Nintendo EAD/Nintendo)
Need for Speed: Rivals (Ghost Games/Electronic Arts)
The Crew ( Ivory Tower/Ubisoft)
Best Sports Game
FIFA 14 (EA Canada/EA Sports)
NHL 14 (EA Canada/EA Sports)
Madden NFL 25 (Tiburon/EA Sports)
Pro Evolution Soccer 2014 (PES Productions/Konami)
Best Social/Casual
Disney Infinity (Avalanche/Disney Interactive)
Fantasia: Music Evolved (Harmonix/Disney Interactive)
LEGO Marvel Super Heroes (TT Games/WBIE)
Plants vs. Zombies 2: It's About Time (Popcap/EA)
Skylanders: Swap Force (Vicarious Visions/Activision)
Project Spark (Team Daokta/Microsoft Studios)
Best Online Multiplayer
Battlefield 4 (DICE/Electronic Arts)
Destiny (Bungie/Activision)
Titanfall (Respawn Entertainment/Electronic Arts)
The Elder Scrolls Online (Zenimax Online/Bethesda)
Watch Dogs (Ubisoft Montreal/Ubisoft)
Best Downloadable
Contrast (Compulsion Games)
Octodad: Dadliest Catch (Young Horses Inc)
Outlast (Red Barrels)
Rain (Japan Studio/Sony Computer Entertainment)
Transistor (Supergiant Games)
[source gamecriticsawards.com, via vg247.com]