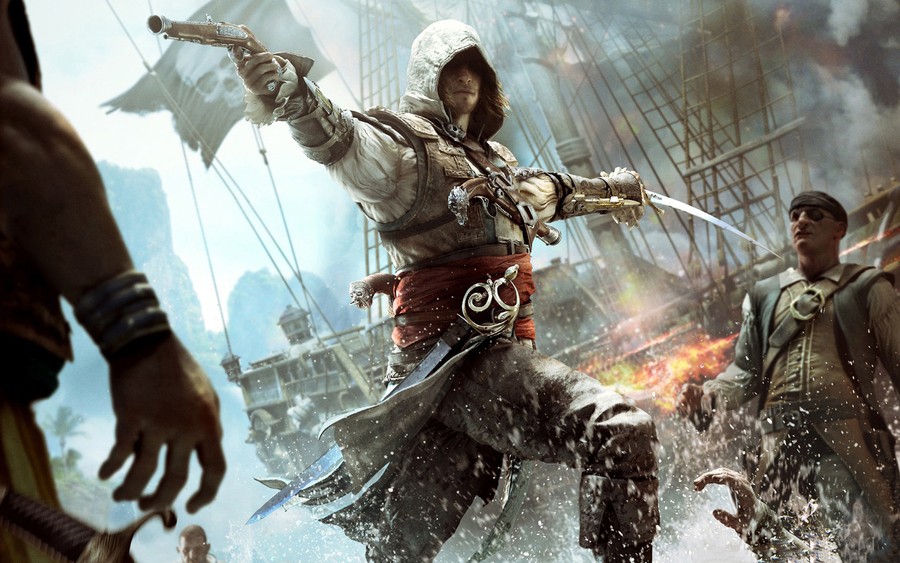 Those of you that choose to sail the seven seas in Assassin's Creed IV: Black Flag on the PlayStation 4 and the PlayStation 3 will not only be able to step into the baggy trousers and boots of Edward Kenway and Aveline de Grandpré – but also a new shipmate named Adewale. The last character will be available as part of the title's season pass, which was spotted on Best Buy's official website.
The additional subscription – which will set you back $19.99 – promises to plunge you deeper into the "explosive events of the Golden Age of Pirates". Apparently, it will include single player and multiplayer content, which would set you back $39.99 if purchased piecemeal. We suppose that that's a solid saving.
Still, we're not sure that we're particularly keen on this trend of paying for DLC before it's even properly announced. Last year's Assassin's Creed III season pass included the decent King Washington expansion, so we suppose that Ubisoft has a solid track record for this stuff. Try telling that to the people that splashed out on BioShock: Infinite's currently invisible offering, though.
[source bestbuy.com, via joystiq.com]