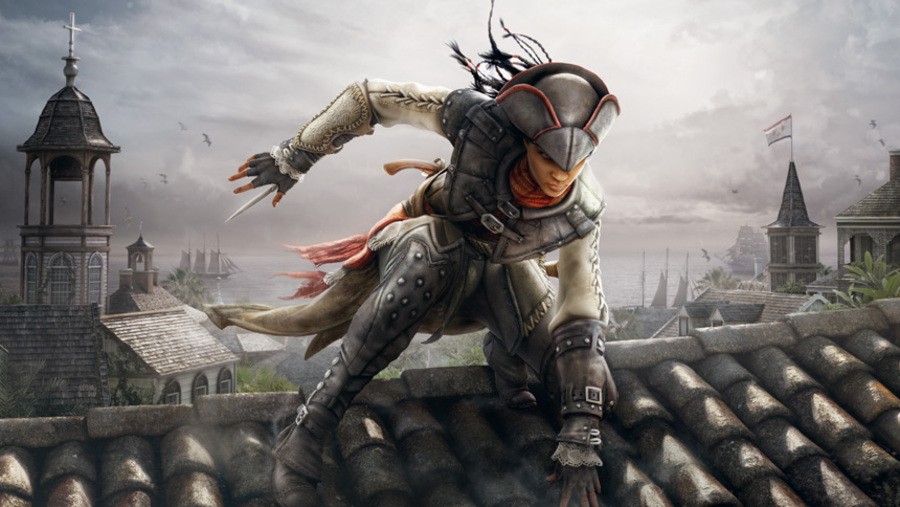 We'll let you in on a secret: we don't actually remember what happened at the end of Assassin's Creed III: Liberation. All that we really recall is that the PlayStation Vita exclusive got so bogged down in its own pseudo-science fiction that it prompted us to describe the storyline as "incomprehensible" in our review.
Still, there's a good chance that Assassin's Creed IV: Black Flag will add some clarity to that particular plot. During the Sony press conference last week, the platform holder confirmed that the PlayStation versions of the title will allow you to assume the role of portable protagonist Aveline again. However, according to single player game director Ashraf Ismail, the added extra will amount to much more than a skin.
Chatting with Joystiq, the developer explained that the exclusive content will include a brand new chapter in Aveline's story. Because the time periods don't naturally match up with the main campaign, you'll have to access this content via the Animus. It's unclear if the bonus mission will take place in New Orleans, but Ismail does promise that it will really flesh out the character's story.
We rather liked Aveline, so we're pleased that she's getting a second shot in the spotlight. Are you planning to purchase Assassin's Creed IV: Black Flag? Let us know in the comments section below.
[source joystiq.com]