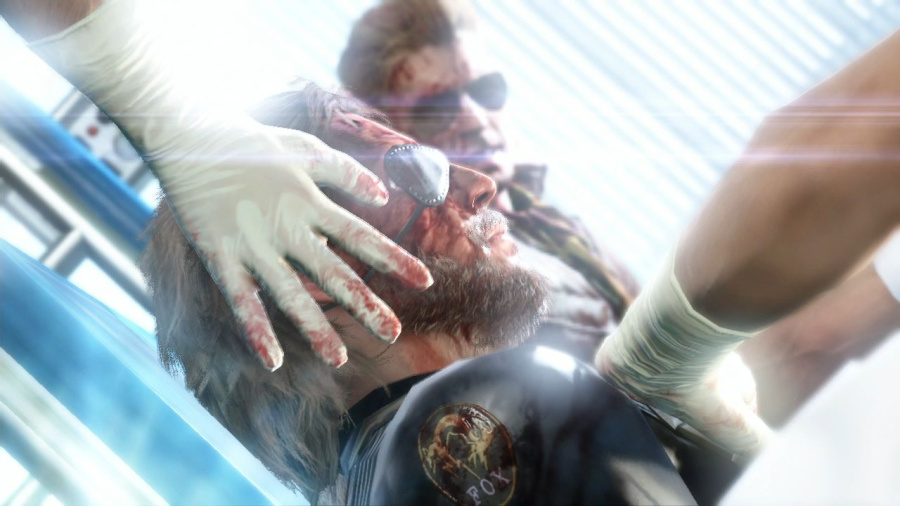 Legendary voice actor David Hayter will not be reprising his role as Solid Snake (or Big Boss) in Metal Gear Solid 5: The Phantom Pain because creator Hideo Kojima wants the upcoming adventure to be a "new type" of Metal Gear experience. "It will be a new person, I can't say who yet," the luminary said in an interview with GameTrailers. "What we're trying to accomplish is to recreate the Metal Gear series." It begs the question: why not just make something new?
Elsewhere in the interview, Kojima confirmed that fake Moby Dick Studio executive Joakim Mogren was not made out of computer graphics in a recent interview, he was merely "a Swedish guy" that the developer asked to stand in. We'd love to have been a fly on the wall for those negotiations. He added that the whole initiative was designed to "energise" the community, which we actually think worked – even if it did go on for far too long.
Incredibly, GTTV host Geoff Keighley was involved in the planning of the reveal for over two years. Kojima continued that the campaign helped the company to evaluate the quality of the FOX Engine, as the studio knew that every frame of The Phantom Pain's original trailer would be analysed in intricate detail by the media and fans. That's confidence, huh? Imagine if nobody had cared.
Finally, and perhaps most confusingly, the legendary developer mentioned that Metal Gear Solid: Ground Zeroes and Metal Gear Solid 5: The Phantom Pain will be released separately, though the developer's not delving into specifics. "We can't comment just yet on how these things will be distributed and sold," he said. Ground Zeroes will be a prologue, so it stands to reason that it could be a cheaper downloadable game.
You can view the interview in its entirety on GameTrailers. It's a pretty deep discussion, so if you're a fan of the Metal Gear series, we thoroughly recommend putting your feet up and watching it all the way through.
[source gametrailers.com, via joystiq.com]