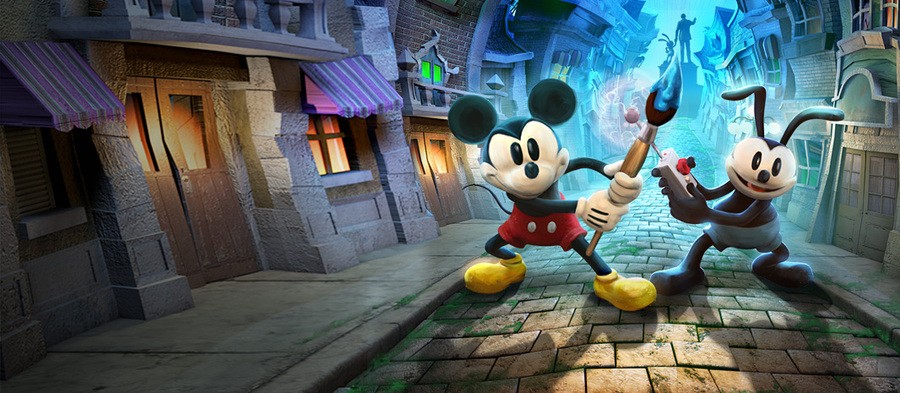 After the reportedly dire sales of Epic Mickey 2, it's perhaps not surprising that Disney has decided to shutter developer Junction Point today – but that doesn't make the news any easier to swallow. The publisher, currently wrapped up in the production of Disney Infinity, confirmed the closure earlier this evening, citing its desire to stay competitive in the "fast-evolving" console market.
"It was with much sadness that we informed our teams today of changes to our Games organization, which include the closure of Junction Point," a statement from the company said. "We're extremely grateful to Warren Spector and the Junction Point team for their creative contributions to Disney with Epic Mickey and Epic Mickey 2."
Junction Point was established in 2005 before being acquired by Disney in 2007. Its first game, Epic Mickey for the Nintendo Wii, was a huge commercial success, but its multiplatform sequel failed to capture the imagination of consumers, shifting just 270k copies in North America by the end of last year. As always, our thoughts go out to all of those affected by this announcement.