What's the Best MP5 Loadout in Call of Duty: Warzone? An absolute monster in close quarters, the MP5 from Call of Duty: Black Ops Cold War accompanies assault rifles perfectly, allowing you to quickly switch to something that shreds if you hear an enemy close by. In this Warzone beginner's guide, we're going to reveal the best MP5 Loadout, including what attachments to equip.
Warzone: Best MP5 Loadout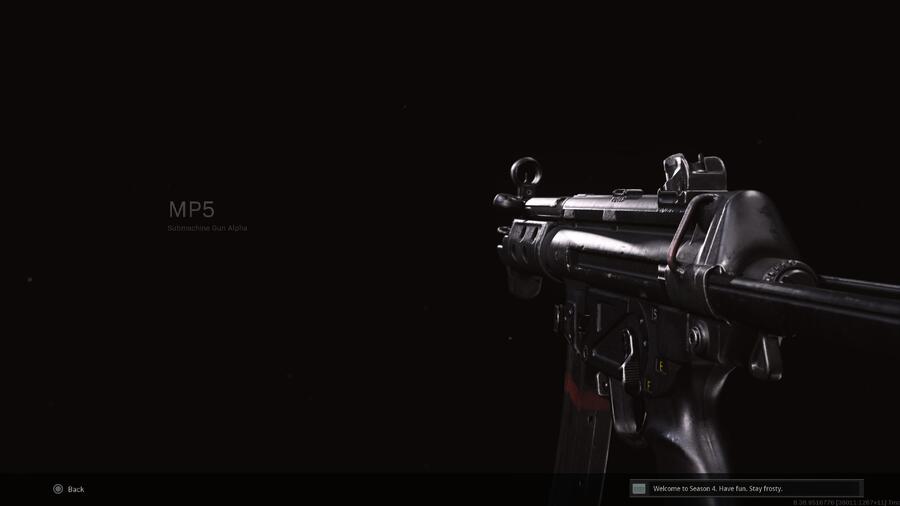 Muzzle - Agency Suppressor
Barrel - 9.5" Ranger

Laser - SWAT 5mw Laser Sight

Underbarrel - Field Agent Grip

Ammunition - Salvo 50 Rnd Fast Mag

This MP5 build is all about maximising damage and fire rate at close range, which is why we've gone with the SWAT 5mw Laser Sight. This attachment boosts your hip-fire accuracy, meaning your bullets are going to go where you want them to before you have the chance to bring the iron sights up. The Salvo 50 Rnd Fast Mag allows you to very quickly switch out for a new magazine, and the Agency Suppressor keeps you off the map. Reliability drops the further away the enemy is, but up close and personal is where the MP5 really shines.
With the Overkill perk equipped, we recommend pairing the MP5 with the following assault rifles:
---
Can you think of a better MP5 Loadout for Call of Duty: Warzone? How have you performed with the attachments listed above? Check out our Warzone Beginner's Guide, and let us know in the comments below.