What's the Best C58 Loadout in Call of Duty: Warzone? Added to the game as a free reward in the Season Four Battlepass, the C58 assault rifle has a fairly low rate of fire compared to others, but the damage and weight of those bullets result in a very fast time to kill. In this Warzone beginner's guide, we're going to reveal the Best C58 Loadout, including what attachments to equip.
Warzone: Best C58 Loadout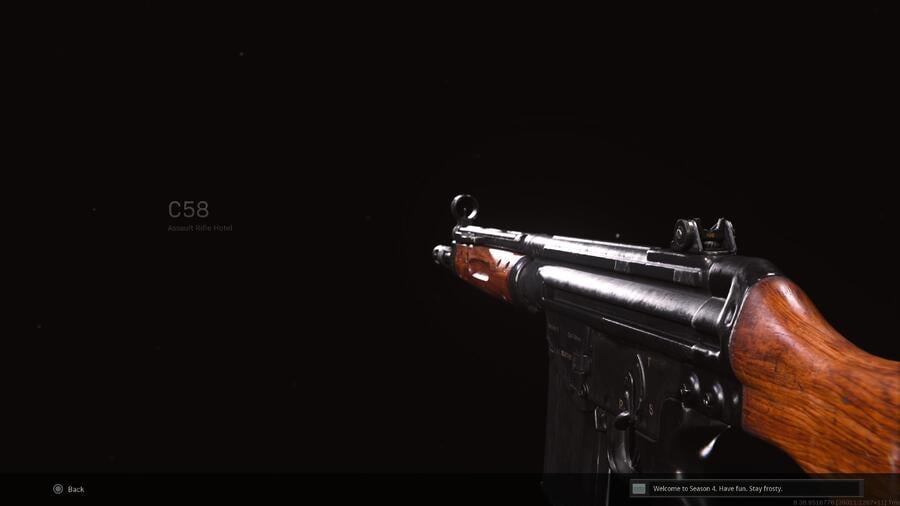 Muzzle - Agency Suppressor
Barrel - 18.7" Ranger

Optic - Axial Arms 3x

Underbarrel - Field Agent Grip

Ammunition - STANAG 55 Rnd

This build is all about getting the C58's base recoil under control, because there's a frightening amount of it without any attachments equipped. The Agency Suppressor and Field Agent Grip do that job perfectly, and then that leaves you with three more slots to extend your sightlines and boost the magazine. The Axial Arms 3x is the go-to optic scope for these assault rifles, and the STANAG 55 Rnd magazine ensures you have enough bullets to take down a few enemies at once. It's not quite as large a magazine as other assault rifles, but it's still more than enough to get the job done.
With the Overkill perk equipped, we recommend pairing the C58 with the following SMGs:
---
Can you think of a better C58 Loadout for Call of Duty: Warzone? How have you performed with the attachments listed above? Check out our Warzone Beginner's Guide, and let us know in the comments below.