What's the Best Krig 6 Loadout in Call of Duty: Warzone? Following a series of buffs over the past few months, the Krig 6 has become one of the go-to assault rifles in Warzone. In this Warzone beginner's guide, we're going to reveal the best Krig 6 Loadout, including what attachments to equip.
Warzone: Best Krig 6 Loadout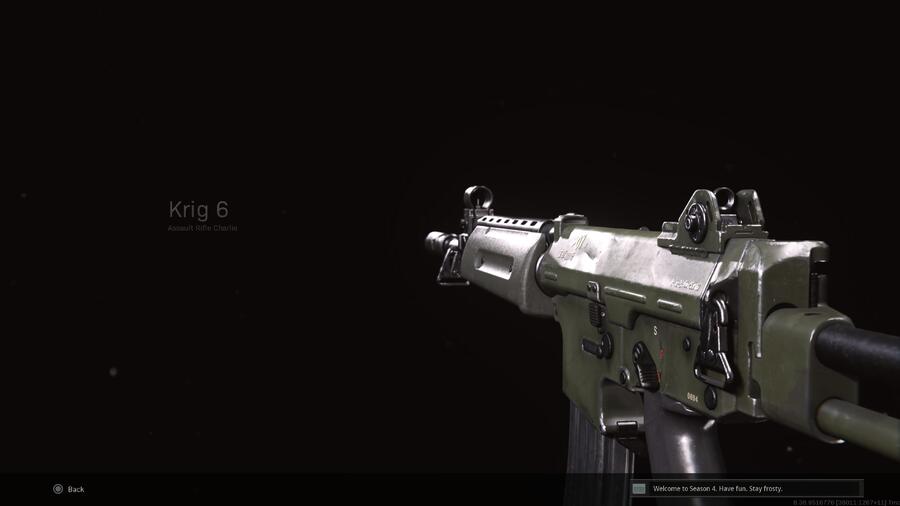 Muzzle - Agency Suppressor
Barrel - 19.7" Ranger

Optic - Axial Arms 3x

Underbarrel - Field Agent Grip

Ammunition - STANAG 60 Rnd

With the aforementioned attachments equipped on the Krig 6, the weapon has little to no recoil whatsoever, allowing you to take down enemies at long distances thanks to the Axial Arms 3x scope. The STANAG 60 Rnd magazine then increases how many bullets you can fire before a reload, increasing the possibility of taking down to foes quickly. Finally, the Agency Suppressor keeps you off the map, and the 19.7" Ranger barrel increases bullet velocity. You can't do much better than this Krig 6 Loadout right now.
With the Overkill perk equipped, we recommend pairing the Krig 6 with the following SMGs:
---
Can you think of a better Krig 6 Loadout for Call of Duty: Warzone? How have you performed with the attachments listed above? Check out our Warzone Beginner's Guide, and let us know in the comments below.