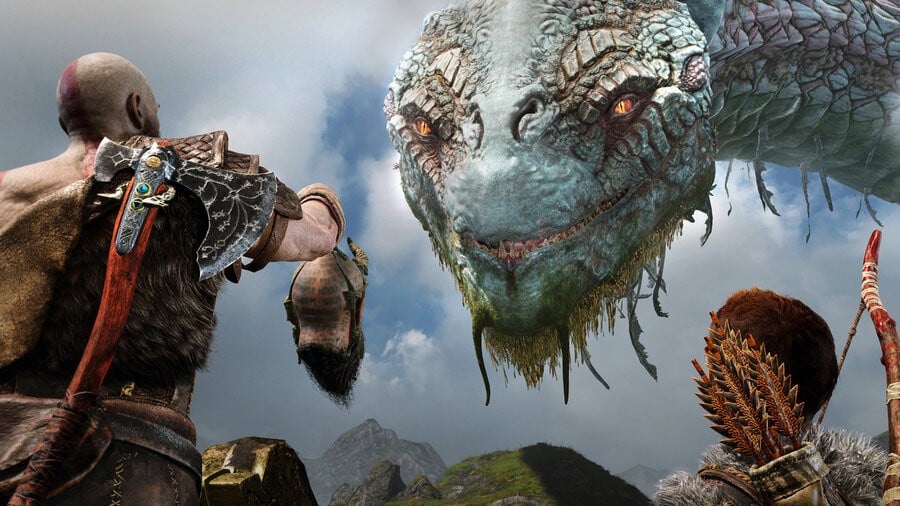 How do you explore all the Lake of Nine has to offer in God of War? God of War is absolutely stacked to the World Serpent's gills with side-quests and bonus content, so you're inevitably going to explore all that the Lake of Nine has to offer. With this God of War guide, we're going to provide you with a checklist so that you can unlock the Beneath the Surface Trophy, which will contribute to your Platinum.
God of War: How to Explore All the Lake of Nine Has to Offer
The Lake of Nine is the central hub area in Midgard; it's where you first encounter the World Serpent. This water mass is filled with small islands, beaches, and coves for you to investigate, and these areas are littered with side-quests, puzzles, and collectibles. To explore all that the Lake of Nine has to offer, you need to dock at each of its named islands in order to fully reveal the map.
Working clockwise from the northern most point, here are all the locations you need to visit:
Light Elf Outpost
The Mason's Channel
Council of the Valkyries
Stone Falls
Buri's Storeroom
Cliffs of the Raven
Lookout Tower
Isle of Death
Iron Cove
Forgotten Caverns
Ruins of the Ancient
Once you've visited all of these locations at least once, the Beneath the Surface Trophy will unlock and you'll have opened up the entirety of the map.