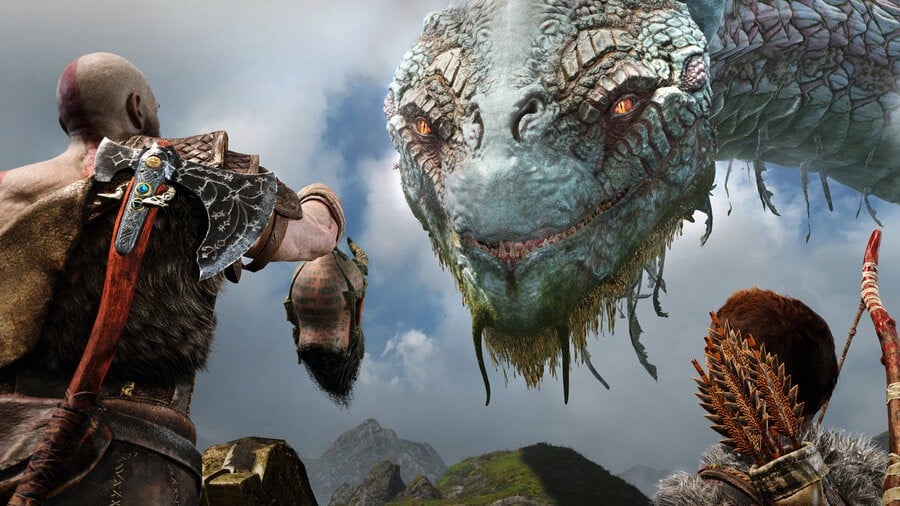 God of War has a small but impressive cast of voice actors who add vibrancy to the title's Nordic world, but who voices Kratos et al in the 2018 version of Sony Santa Monica's hit action franchise? We've included all of God of War's voice actor cast below as part of our God of War guide.
God of War All Voice Actors
All voice actors for God of War are listed below.
Kratos – Christopher Judge
Best known for his role as Teal'c in the Stargate series, Christopher Judge takes over from T. C. Carson as the voice of Kratos. While the bald headed antihero is still a raging inferno of anger, Judge adds nuance to the character as he learns to become a father. He also performed full motion capture for the character.
Atreus – Sunny Suljic
An up-and-coming American actor named Sunny Suljic plays the part of Atreus in God of War, the son of Kratos. In addition to voicing the character, Suljic also provided full motion capture, working alongside his on-screen father, Christopher Judge.
The Stranger – Jeremy Davies
Perhaps best known for his role as Daniel Faraday in Lost, Jeremy Davies has also starred in movies like Saving Private Ryan. In God of War he plays The Stranger, one of the game's main antagonists.
The Witch – Carole Ruggier
Another mysterious character in God of War, The Witch is played by Carole Ruggier, who previously lent her larynx to Athena in the Greek trilogy.
Brok – Robert Craighead
The short-tempered, blue-tinged Dwarven smith named Brok is voiced by Robert Craighead, who's currently also starring in Seth Rogen's Future Man.
Sindri – Adam Harrington
Brok's equally temperamental brother, Sindri, is performed by Adam Harrington, who's featured in a string of games, including The Wolf Among Us and Star Trek Online.
Mimir – Alastair Duncan
A key character in the game, adding context to the world and feeding lore at every given opportunity, Mimir is played by Alastair Duncan.