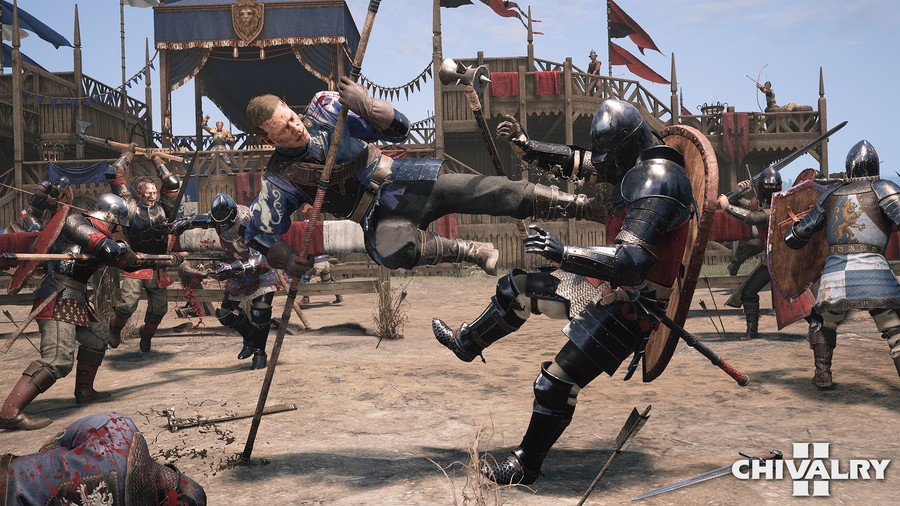 Well, that should just do it for video games in 2021. Not literally, of course – we'll be here next week to bring you the latest news and rumours. But, with The Game Awards over, expect the industry to begin to slow down now until the New Year. We've got so much planned for the remainder of December, though, so there's tons to look forward to between now and then.
Sammy Barker, Editor
I've been playing Call of Duty: Vanguard's campaign, which I'm enjoying immensely. Rather than blitz through it, I've been making it last by playing it in chunks, and I've really been enjoying a lot of the scenery.
Stephen Tailby, Associate Editor
I've quite a lot of stuff I want to get through this weekend, most of it freebie trial stuff. First off, I'm super curious to try The Matrix Awakens, which I've only heard is mindblowing. Next is Chivalry 2's free trial, which is only on for the next day or two. I'm also in the KartRider: Drift closed beta, so will be putting that through its paces as well. And, if I can find the time between all that, I'll get around to Ancient Dangers: A Bat's Tale, the new Media Molecule-made Dreams game. Phew!
Liam Croft, Assistant Editor
The only action my PS5 will see this weekend is The Matrix Awakens Unreal Engine 5 demo. Otherwise, it's full steam ahead with the Halo Infinite campaign.
Jamie O'Neill, Reviewer
I probably won't have time for games until later into the weekend, but I'm hoping to play PS5 Marvel's Guardians of the Galaxy, and control Star-Lord into Sunday's starry, starry night.
---
A meatier WAYP for you to sink your teeth into this week, but ultimately this is your stage, so let us know what you're playing in the comments section below.