Recently, we published our Most Anticipated PS5, PS4 Games of 2022 article, which highlights a whopping 55 titles set to release over the next 12 months. At the bottom of that massive list, we included a poll so that our lovely readers could vote on their most anticipated games of 2022 — and these are the results.
10. The Witcher 3: Wild Hunt - Complete Edition - 289 votes (3%)
9. Gotham Knights - 291 votes (3%)
8. Cyberpunk 2077 (PS5) - 309 votes (4%)
7. Final Fantasy XVI - 362 votes (4%)
6. Suicide Squad: Kill the Justice League - 372 votes (4%)
Sony's flagship racer makes a return in just a few short months, and the game's set to be an absolute stunner on PS5 (and PS4, let's be honest). The more we've seen of Gran Turismo 7, the better it's looked. Stuffed with game modes — both online and offline — as well as gorgeous cars to suit your every need out on the track, it's easy to see why Polyphony Digital's latest is attracting so much of your attention. Especially behind the wheel, we reckon Gran Turismo 7 will end up being the racing game to beat going forward.
As editor Sammy Barker has repeated on multiple occasions, Hogwarts Legacy looks like the Harry Potter game that fans have dreamed of since the original books first exploded onto the scene all those years ago. Clearly, quite a few of you feel the same way, voting it in as your fourth most anticipated title of 2022. Billed as an action RPG in which you create your own Hogwarts student, there's huge potential for something special here — even if it sounds like development has been a bit bumpy.
Ooohhhh, Elden Ring! Of course FromSoftware's ridiculously hyped project has made it on to this list — who would have doubted it? The action RPG masters are at it again, this time taking their particular brand of dark fantasy to an open world setting, complete with all kinds of wondrous and nightmarish sights. The recent beta test solidified our belief that this will be an early Game of the Year contender, and assuming that Elden Ring is as intricate and as memorable as its predecessors, we don't see many other games standing in its way.
Galloping well ahead of the competition and into second place, Horizon Forbidden West is going to be a very big deal. The PlayStation exclusive has already blown us away with its gameplay videos, and the good news is that the full game's February release date isn't far off. Hopping into the furred shoes of Aloy once again, you'll be taking on all kinds of robotic beasties with your trusty bow, spear, and traps. Horizon Zero Dawn was already some of Guerrilla's finest work, and Forbidden West is set to be the bigger and better sequel in just about every way.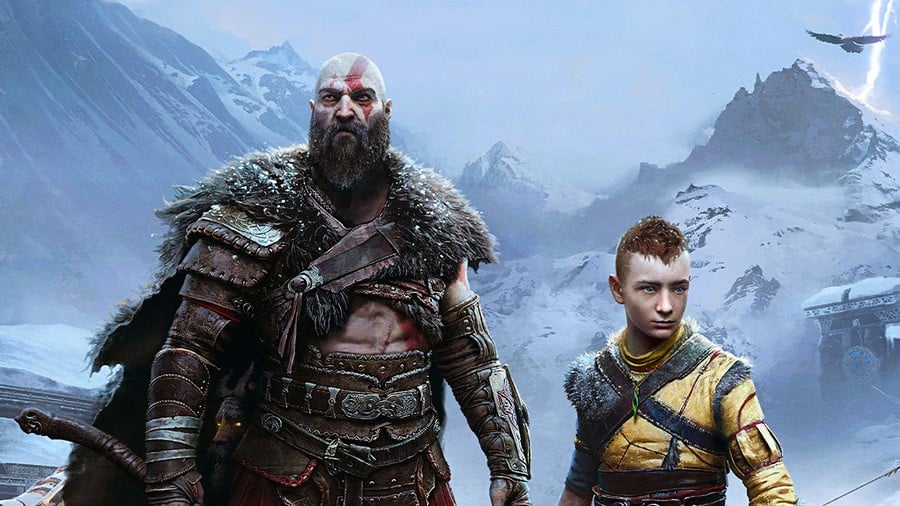 Do you remember which game got the most votes in our most anticipated games of 2021 poll? It was Horizon Forbidden West — and that game got delayed into this year. There's a chance that the same thing will happen with God of War Ragnarok, which doesn't yet have a confirmed release date. Still, it's easy to see why you lot are so excited. 2018's God of War reboot is arguably the PS4's best game — and Ragnarok promises to build upon everything that its predecessor got right as Kratos and a slightly older Atreus take on the Norse gods. If it really does hit this year (fingers crossed!) then 2022 will surely go down as a fantastic year for PlayStation.
---
So there you have it — these are your top ten most anticipated PS5 and PS4 titles of 2022. Did your favourites make the cut? Feel free to continue the debate in the comments section below.