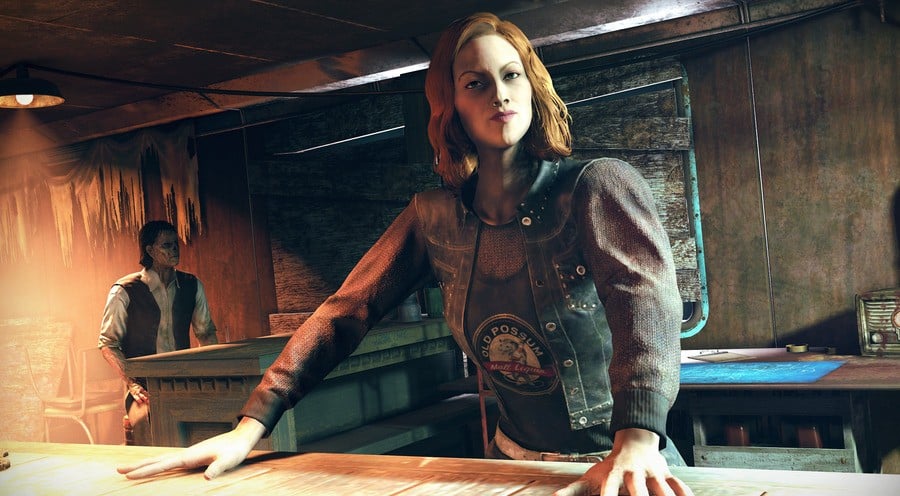 Fallout 76 is still stumbling along, believe it or not. We haven't played the thing in ages, but we have heard that the experience has been improved over the last few months. Bethesda's at least sticking to its guns and supporting the game, which is a good thing for those who enjoy playing it.
The title's just been hit with a bit of a setback, though, in that its touted Wastelanders update has been delayed into early 2020. The free content update, which adds loads of non-playable characters and quests to the game, was originally set to launch this Fall, but Bethesda's recent silence on the matter certainly didn't inspire confidence in a 2019 release date.
"We're excited about how Wastelanders is coming together but it's going to need more time to be the best, most polished update it can be, so we are delaying its release to Q1 next year," reads the official blog.
But hey, at least private servers are coming to Fallout 76 next week -- even if Bethesda confirms that you're gonna have to pay for them. "The ability to play in your own private world with your friends has been the number one community-requested feature, and we're thrilled it's finally coming. Our goal for players who purchase this service is to offer something for everyone, not just those who want a private server." It's currently unclear how the pricing for private servers will work, but we're sure to hear more next week.
And last but not least, the developer says that it's currently looking into keeping the game's microtransaction store "fair" and "balanced". Fallout 76 came under fire earlier this year when it introduced non-cosmetic items to the marketplace. Many players considered this a move towards pay-to-win mechanics.
Dare we ask if you're still playing Fallout 76? Bug out in the comments section below.
[source fallout.bethesda.net]