Alongside the usual top 10 countdown that culminates in the crowning of Push Square's game of the year, we've decided to expand our deliberations this year. On a select couple of days we will be celebrating different types of games, from smaller indie titles to those that push the boundaries of virtual reality. Today, we're celebrating everything independent. These are the very best indie games of 2018.
Where do the shopkeepers in all these RPGs get their wares from? And why are they charging such high prices!? Moonlighter answers both those questions with a rogue-lite adventure that feels surprisingly original despite using mechanics some may have soured on. The contrasts between the chilled atmosphere of the shop's buying and selling during the day and the slaying of beasts within the five dungeons around the village at night couldn't be more apparent, but it's what makes the experience tick.
When the sun goes down, you know it's time to take the fight to the enemy in some fierce battles for loot inside the randomly generated caves, but if you survive, there's always the pleasant thought of another day making money to come. Moonlighter is a deep, varied, and incredibly enjoyable indie you won't want to skip on.
Silver Trophy: Celeste
Upon first impressions, Celeste may look like any other pixelated 2D platformer. But if you were to dig a little deeper, you'd uncover a truly meaningful experience that explores mental health and everything that goes with it, alongside a spectacular set of levels to jump through of course.
While your movement options may be limited, each and every stage tests you in a different way to keep you on your toes, and it's this that'll be the biggest draw for most. Precise platforming is required to beat Celeste's toughest tests, and so it's a good job that the control scheme remains simple throughout. As alluded to, Celeste is more than just a platformer, though. Its story tackles many a topic with respect, and this is what makes the title so special. You'll come for the platforming, and leave as a better person for it.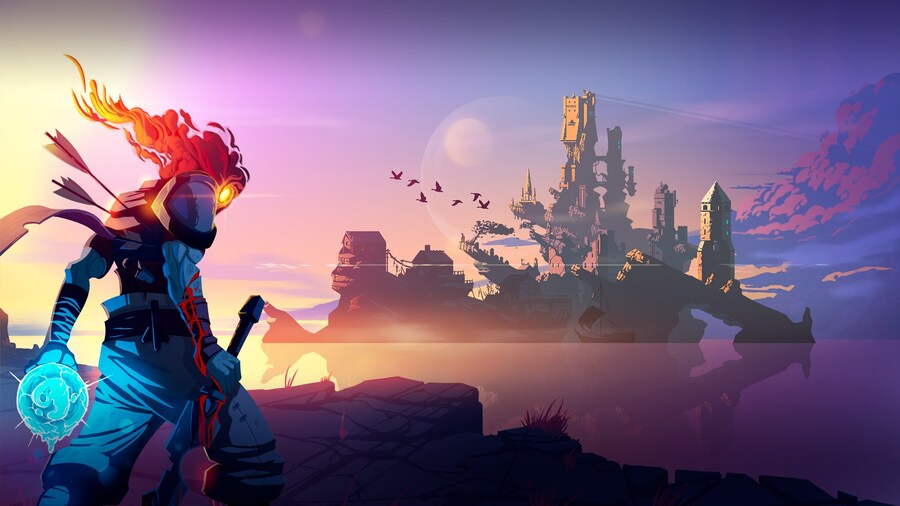 Could Dead Cells be the best rogue-lite of all time? It's most definitely up there. Motion Twin's 2D masterpiece boasts of incredible weapon variety, brutal and foreboding bosses to pit your wits against, and a persistent upgrade system that makes sure no death is in vain. No two runs through its labyrinth are ever the same, with new routes to uncover and enemies to slay every time.
Alongside those achievements, it's a game that feels so good to play. Whether you're dashing out of the way of an enemy attack, traversing the clock tower via the agile movement and jump mechanics, or stabbing a foe in the back, it's tremendous. With a flashy stab and swipe, Dead Cells nears the pinnacle of the independent scene.
Hollow Knight had been a bit of a known quantity in the lead up to its release, but it wasn't until its PS4 debut earlier this year that we finally got to bare witness to its quality. Taking the shape of a Metroidvania, you'll battle your way through numerous unforgettable locations with only a slither of health to your name, with Dark Souls-like mechanics just begging to take your last breaths away.
It can't be understated how brutally difficult Hollow Knight can be, but that's not its only crowning accomplishment. Memorable boss fights make ghastly appearances, new skills open up different pathways, while a foreboding soundtrack and atmosphere will keep you on edge at every turn. Every area distinguishes itself with a new tone, lighting, and ambience, but if there's one location you'll never forget, it is of course the Deepnest. Hollow Knight offers the greatest experience available across a multitude of genres, and for that it is an untouchable, phenomenal journey through an insect's worst nightmare.
---
That's our list, but what was your favourite indie game of 2018? Is there something we missed? Let us know in the comments below.