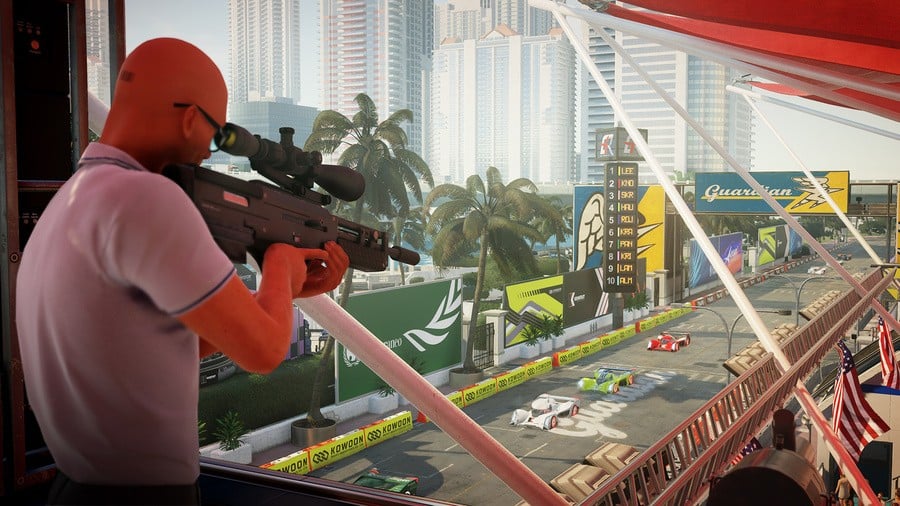 IO's sequel to the rather excellent Hitman is out today on PS4, so fans will have already started taking on contracts and finding unique ways to dispatch their targets. Hitman 2 presents yet more missions to tackle as Agent 47, and while that'll be enough incentive for some, others may still be wondering what all the fuss is about. Handily, you're able to download and play the Hitman 2 prologue, and it doesn't cost you a penny.
Available in both North America and Europe, the prologue can be found on the PlayStation Store, where you can download it to your PS4 for free. It's easy enough to find -- it's right at the top of the New Games section, or a quick search will dig it up as well. Alternatively, you can click here for the US Store or here if you're in the UK. The size of the download in total is just over 15GB, but you can start playing once it reaches 11.8GB. Quite how much is included in the prologue is yet to be seen, but it'll likely be the earliest part of the game where you learn the ropes.
Will you be downloading Hitman 2's prologue to give it a shot, or had you already bought the full game? Blend into the background in the comments below.
[via store.playstation.com, store.playstation.com, reddit.com]