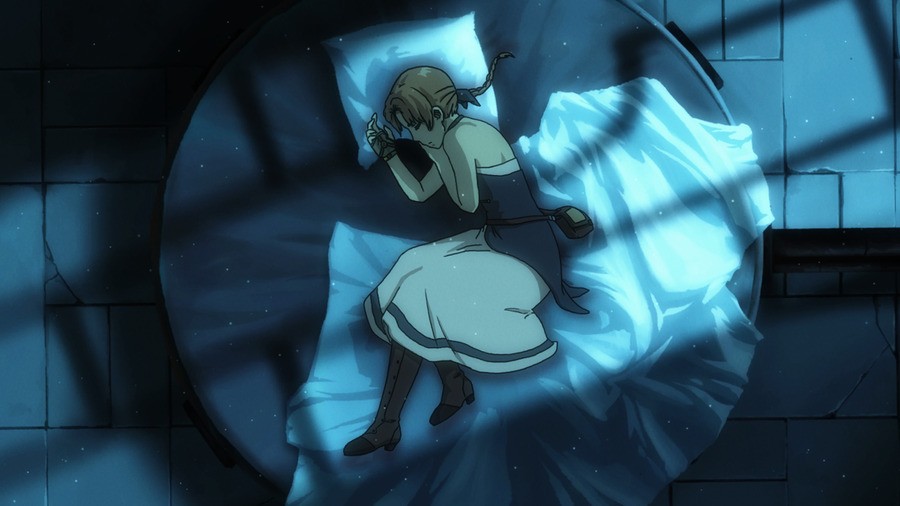 Forgotton Anne is only a few short weeks away from its anticipated release, and after getting some delightful hands on time at last year's Eurogamer Expo, we couldn't be more excited to play the final product. To learn more about the game, its development, and inspirations, we caught up with developer ThroughLine Games on the verge of its debut title's launch. We came equipped with a mountain of questions, and lead game designer Valdemar Schultz Andreasen and creative director Alfred Nguyen happily obliged with answers.
Push Square: One of the points that always seems to come up whenever we write about the title on Push Square is the spelling. Could you tell us the thought process behind the word 'Forgotton'?
Alfred Nguyen: Haha, yes – we've been a bit stubborn in insisting this way of spelling despite PR people advising against it.
Valdemar Schultz Andreasen: I think the PR team foresaw that we would have to answer this question a couple of times! Haha!
Alfred: There is no single reason, but it started with the intuitive desire to have the title stand out and be playful since the game takes place in this fantastical imaginary world. Language in general is very fluid and keeps evolving, so in keeping with the premise of the game, we imagine it as a forgotten way of spelling the word. The 'O' being a circle which is emphasized in the logo also has strong connections to both a theme in the game and the aesthetics. You'll notice Anne is sleeping in a round bed and the magical Arca she is wearing is round and so on.
One of the most striking things about the game is its anime art style. What inspired you to choose this look, and are there any pieces of media in particular that you drew influence from?
Alfred: When I drew the first sketches for the game, it was natural for me to draw in a style that has served as a big inspiration for me. Coming from an animation film background I've always been interested in the diversity of stories being told from animation directors in Japan.
I'm a big fan of the late Satoshi Kon who was an incredible artist, the storyboards for his films which he drew himself are among the most precise, and the themes his movies deals with, the psychological and subconscious were an inspiration. Our art director also trained his skills looking at a lot of the backgrounds of animated films, from the crazily detailed ones from movies by Katsuhiro Otomo to of course Ghibli. Who doesn't love the movies they make? It was so sad for us to hear of Isao Takahashi's passing recently.
With Forgotton Anne we are not trying to emulate a particular style, but rather let these beautiful works inspire us and combine it with our own strengths on the team.
Valdemar: Gameplay-wise, it was also an exploration of the games that affected a lot of us in our youth, the most common denominator being Final Fantasy VII. The sense of being on a journey, in a town, talking to the natives, while also partaking in a cinematic story. For me personally, among others I grew up on Sierra adventure games, King's Quest 4 being the first one I remember truly being immersed in, just walking around, taking in all the beautiful landscapes... Video games are sometimes a type of travelling, I guess.
In terms of gameplay, what sets Forgotton Anne apart from any other 2D adventure currently on the market?
Valdemar: Well, you can't die in our game. This is probably heretical to say, but when we thought it through, we felt that it's a very strange thing to listen to a story that constantly starts and stops: "The princess went into the forest and, no wait, she died, no, she lived. Now, she went into the forest, no wait, she died again, ahem, she went into the forest and found the witch that helped her." There is a lack of rhythm that beats out cinematic, not to mention narrative tension. Also, I feel that video game deaths are an echo from the arcade coin drop era.
We've focused on the sensation of playing an animated feature film. A lot of us have studied or worked in film, so there was a natural language around creating the cinematic story experience.
We aim for telling a cinematic story, one that constantly pushes forward and opens new areas – hopefully the sense of wonder when being on a journey. We aim for cohesion and felt presence, also in the locomotion of Anne's movement – the weight and timing of runs and jumps, exploring the naturalistic, yet magical.
The title has been shown off at numerous gaming and industry events over the past year or so, has the feedback you gained from these expos had much of an effect on the final product?
Alfred: Yes, we've been fortunate to have the game at many different events over the past two years and the reaction has always been very positive and motivating. Apart from discovering new bugs, we've discussed player reactions internally especially after the first few showcases, where e.g. it was apparent players had some difficulty with some platforming elements. We've addressed this since, but overall we've kind of sticked to our way of developing and iterating as we have a particular story we want to tell in Forgotton Anne and for me it's important we stay true to the experience we set out creating.
Valdemar: Ditto. While it has truly been amazing to collect on the reactions from the people playing it – and it has more than once raised the morale inconceivably – we feel almost as if we're wrapping this gift together for you guys, the audience. Therefore, it needs to be made on our terms, with the thorough thoughts and love that we bring into it, but could also only come from us. We can't wait to see what you'll use the present for, and whether you like it.
Forgotton Anne will release as part of the Square Enix Collective program, how did this relationship come about?
Alfred: We met with Phil – who is the Director of Indie Publishing over there – back in 2015 at the Nordic Game Conference in Sweden and we showed him an early vertical slice of the game, and let's say he had a great reaction to it. Afterwards we spent a few months in Canada developing the game at an incubator. It wasn't until the end of that same year we signed with Square Enix Collective but it has been instrumental in getting the project realised.
We've always joked during early concept development in 2014 how it'd be cool if we had Square Enix backing the project, seeing as we've been fans of many titles during their history, so it's funny that we ended up collaborating with them.
How has Square Enix helped in terms of the game's development and getting it on the PlayStation Store?
Alfred: I have to say Square's QA team has been amazing. Without them, we might have had to push the game back more. As a first time developer for a title that is releasing on three platforms simultaneously, Square has been incredibly helpful in supporting us on this quest. On the content-side we've had the creative freedom to do whatever we felt was right for the game. It was also great to be able to announce the game back at EGX 2016 on the PlayStation Access channel.
Valdemar: It's unbelievable to understand how many times these guys have played through the game, keeping us on our toes – I'm going to say now, thanks for the hard work guys, you know who you are! Also, speaking of morale boost, we had such nice thoughts and feedback incoming from them, really believing in us and helping us through hardships.
Is there anything else you'd like to tell us about Forgotton Anne?
Valdemar: Our design started from a pretty basic question: "What is it like to be Anne?" Since we had locked down the plot of the story, we knew of all the things Anne is going to experience in our time with her. We always asked into her situation at a given plot point – what would it be like to be in a position of power, while having to trust either of two creatures trying to rat each other out? And then we tried to situate the conditions, geography, and cinematography able to tell those situations. Trying to marry story, cinematic feel and gameplay are of course our three tenets, and hopefully it feels like that there is a big sense of cohesion to the different tasks to do in Forgotton Anne.
---
Are you looking forward to playing Forgotton Anne when it releases on 15th May? Flutter into the comments below.
We'd like to thank the team at ThroughLine Games for answering our questions, and Keith Andrew and Stefano Petrullo for making this interview possible.