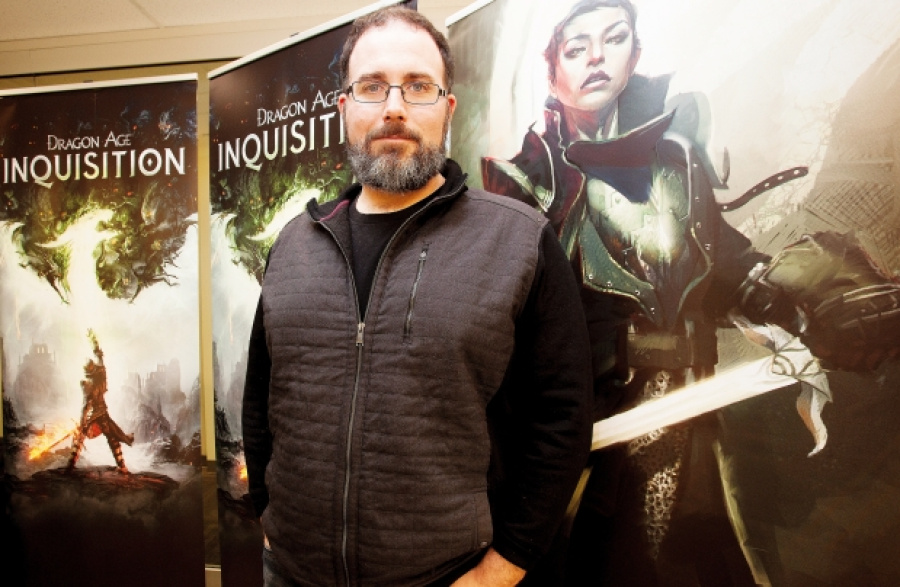 One of the main minds behind the Dragon Age series, creative director Mike Laidlaw has left BioWare after 14 years with the studio. Always happy to connect with the community, Laidlaw took to Twitter in order to announce his departure.
His post reads: "It's with a mix of emotions that I'm announcing my time with BioWare has ended. After 14 years and a chance to work on Jade Empire, Mass Effect and all things Dragon Age it's time for me to move on." Laidlaw goes on to assure fans that Dragon Age is in good hands: "It's been an honor to be a part of the Dragon Age team, and I have every confidence that the world we've created together is in good hands and I'm excited for the road ahead."
Laidlaw doesn't specify if he has plans to continue his work in game development, but he does say that he'll be "reconnecting with all the amazing games and worlds that my peers have created". He also notes that he'll still be active on Twitter, and he'll still be streaming games on Twitch.
While no official announcement has been made, we do know that the next Dragon Age title is currently in development. However, BioWare will obviously want to focus on ANTHEM, which is due out in the latter half of 2018, for the time being.
We wish Mike all the best for the future.
[via twitter.com, destructoid.com]