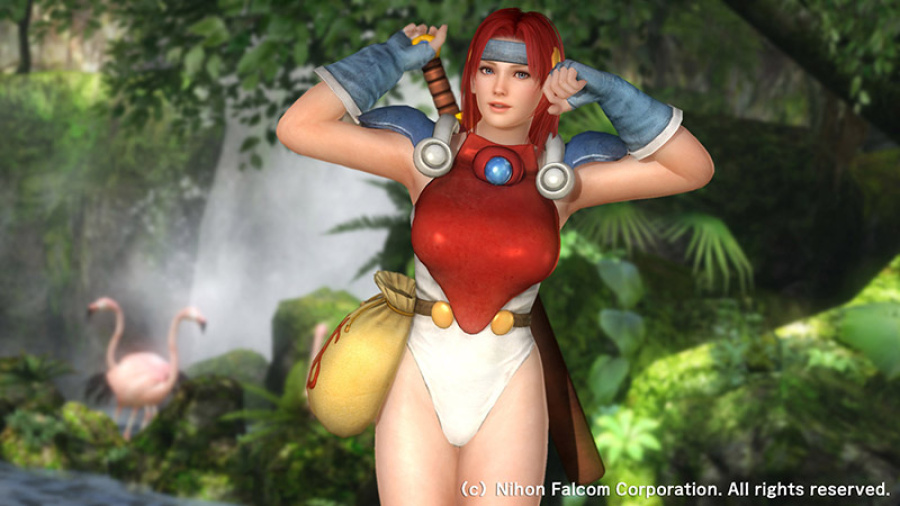 Dead or Alive 5: Last Round's latest batch of downloadable content continues the crossover craze this week, as costumes based on the look of various Falcom characters make their way into the brawler. As always, the fresh outfits are technically free for anyone who bought the game's second season pass. Ahem.
Unless you're a ridiculously hardcore Japanese role-playing game fan, we dare say that you won't have a clue who most of the mentioned characters are, but the costumes themselves look nice and detailed. If you've ever wanted to see Tina dressed up as a monster slaying heroine, well, now's your chance.
Do you like the look of these new outfits, are would you have preferred something - anything - for the male side of the roster? Impress us with how many Falcom personalities you recognise in the comments section below.