(PS Vita / PlayStation Vita)
Unit 13

(PS Vita / PlayStation Vita)
A new third-person shooter from the SOCOM team.
Review
PAL Version
Posted by Sammy Barker
Suited and booted
Unit 13 is an answer to critics who claim Sony's handheld endeavours don't match their platform. Zipper Interactive's third-person shooter seamlessly combines the depth of a fully functioning action title with the accessibility of a smartphone game,...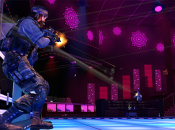 Video walkthrough inside
Unit 13, Zipper Interactive's Vita-exclusive shooter, was previously listed as a PS Vita launch game for Europe, but now it seems it will fall within the system's "launch window" instead. Sony pegged the game for a March 6th deployment in both Europe and the United States at CES. The game comes from the team behind...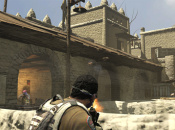 Deploying at launch
Zipper Interactive is well-known for SOCOM and MAG, but when Vita launches, the studio will be deploying its newest series: Unit 13. While we brought you a snippet of info on the new IP yesterday, we've grabbed a cache of new details that just recently emerged, as well as a trailer for you to check out the game in action, which...
Zipper Interactive's first PS Vita title is third-person shooter Unit 13, and it looks like this
Hold on there, you need to login to post a comment...