Bring friends and families together in the noble pursuit of self‐improvement, world domination... and exploding sheep.
Review
PAL Version
Posted by Ben Tarrant
At war with itself
Way back in the hazy days of 1995, we doubt that plucky British studio Team 17 imagined that it would be making Worms games a couple of decades later. Alas, we're now gaming on Sony's fourth major home console, and the developer's recognisable...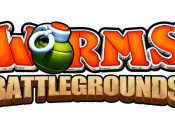 Come on then
The long running Worms franchise is essentially the anti-Highlander, as there seems to be an endless supply of the humorous strategy games to go around. Sony's super machine will soon be getting its very own iteration, with the announcement of Worms Battlegrounds. The game will be launching on 30th May in Europe and 3rd June in North...
Hold on there, you need to login to post a comment...