Description will appear here shortly...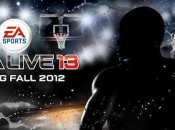 Back in the game
Remember NBA Elite? EA Sports sure hopes you don't. During its E3 press conference this evening, the publisher announced NBA Live 13, which is set to shoot some hoops on PS3 this fall. EA promises the title will capture "the future of basketball". We wonder what the future of basketball could possibly entail – hoverboards,...
Hold on there, you need to login to post a comment...