Fuel Overdose reinvents the action-racing experience with innovative game features and a tactical approach of the genre
Review
PAL Version
Posted by Simon Waldron
Burnt rubber
What's not to love about the indie game scene and its current revival? From the phenomenal success of Angry Birds to truly brilliant tales like Journey and The Walking Dead, it's nice to see that inspiration and clever ideas can sometimes trump vast...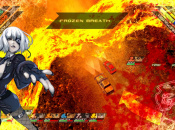 It's full of stars
There's a lot to get through in this week's European PlayStation Store update, so we're not even going to waste our time on witty quips and puns. Highlights include: Fuel Overdose, Knytt Underground, Labyrinth Legends, and many more. It's perhaps worth noting that a handful of the new arrivals won't actually release until...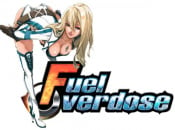 Armageddon
If the Mayans have their way, Fuel Overdose could be the very last game that you ever play. Independent developer I-Friqiya has reached out to us to confirm that a demo for its multifaceted racer will release on the European PlayStation Store later today, with the full title set to arrive on 21st December. "That's the day of the...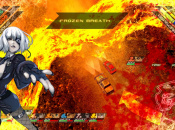 Fan the flames
I-Friqiya has lavished its multifaceted car combat title Fuel Overdose with a brand new trailer. The footage focuses on the layered racer's action elements, demonstrating the wealth of artillery you'll have at your fingertips during an average sprint to the finish line. Weapons include standard machine guns, mines, and rocket...
Hold on there, you need to login to post a comment...