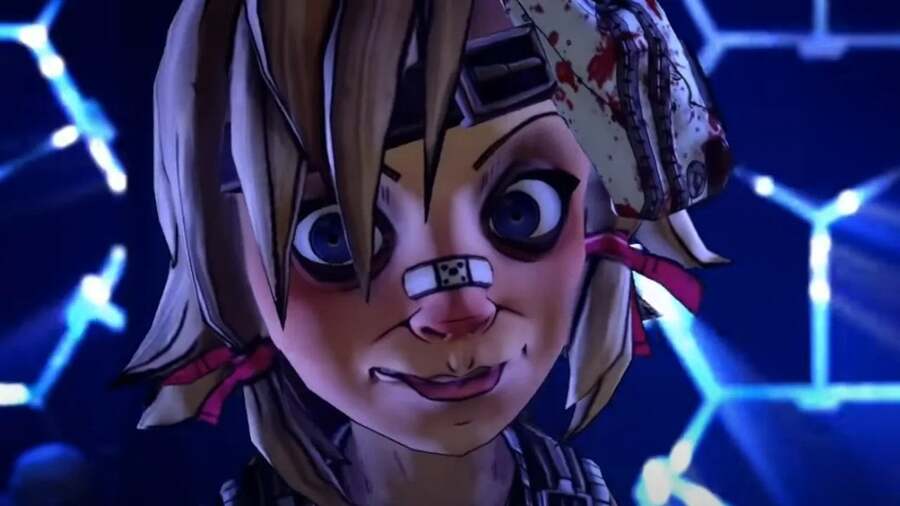 The reaction to PS Plus ebbs-and-flows depending on the lineup. For example, the vast majority of subscribers were pretty happy with Deep Rock Galactic, DIRT 5, and Persona 5 Strikers last month – all decent, recommended games. The response to February 2022's PS Plus lineup, with UFC 4 and Planet Coaster as the headliners, has been less positive. But we really need to talk about Tiny Tina's Assault on Dragon Keep.
We rarely ever comment on PS Plus because the lineups are usually subjective, and we think the service represents pretty good value for money on the whole. It's not perfect, and can be improved – we're hopeful the rumoured Project Spartacus will refine things and take the subscription to the next level. But we're writing this article because we do think, on this occasion, Sony has genuinely missed the mark.
This isn't a slight against Tiny Tina's Assault on Dragon Keep, which by all accounts is a pretty good Borderlands 2 DLC, and we hope many of you will download it and enjoy it. But its inclusion represents a pretty significant value drop for Sony's service. The standalone version of this 2013 expansion, which is what's being offered here, retails on the PS Store for just £7.99/$9.99, so already we're talking about a massive drop-off compared to last month's PS4 games, which were two full-priced retail releases.
However, it's made worse by the fact that just over two years ago, Sony gave away Borderlands: The Handsome Collection – an enormous compilation bundle which includes Borderlands 2, Borderlands: The Pre-Sequel, and, you guessed it, Tiny Tina's Assault on Dragon Keep. Now we appreciate not all of you may have been subscribed to PS Plus in June 2019, but we're sure you can acknowledge the gulf in value being offered here.
We've always recognised that PS Plus is used as a marketing tool, and that's fine: titles like Rocket League have benefitted from the audience exposure, while it's always been nice to get a game months before its sequel releases. But in promoting the upcoming Tiny Tina's Wonderlands, Sony is short-changing its subscribers here. It could have at the very least offered the entire Borderlands: The Handsome Collection for a second time, which can be purchased for peanuts these days anyway.
It's not the end of the world by any stretch, but this does deserve calling out. We want PS Plus to be the best it possibly can be, and we want subscribers to get the most out of it. Sony rarely drops the ball to this extent, so hopefully we can put it down to a lapse in judgement. But it needs to be reiterated that February 2022's PS Plus update, regardless of your own personal opinion, falls short of the service's established high standards.
---
What do you make of this month's PS Plus update, and do you think Sony's dropped the ball? Make an assault on Dragon Keep – otherwise known as PlayStation HQ – in the comments section below.