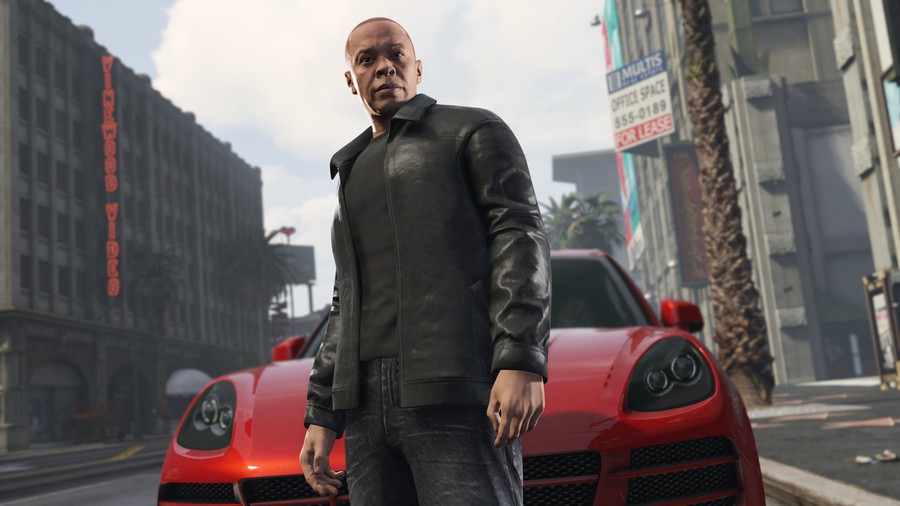 A huge new GTA Online story will arrive on 15th December, with protagonist Franklin Clinton making his return. The plot picks up after the events of the single player campaign, with Franklin now in charge of a "celebrity solutions agency catering to the Vinewood elite in need of solutions to high-society problems".
The press release explains: "Franklin needs two things: a reliable partner and a big-ticket, high-profile client. With your long time LS contact – and newly aspiring cannabis entrepreneur – Lamar Davis making the connection, you can be the partner that helps Franklin take the business to the next level." It already sounds brilliant.
But wait, there's more: "On the other side of the city, DJ Pooh has been reaching out to Franklin about an exciting potential client: his close friend, Dr. Dre." Those of you who played the Cayo Perico Heist may recall Dr. Dre's phone going missing, but it turns out it has unreleased music on it, and finding it could be the break that Franklin needs.
You'll be working alongside Franklin, hacker Imani, and, of course, Chop the Dog, in order to recover that music and return it to its rightful owner, Dr. Dre. There'll be new gear and vehicles it seems, including the Compact EMP Launcher and Stun Gun as well as the Enus Jubilee and Dewbauchee Champion, meanwhile it looks like you'll be able to purchase a new property: The Agency.
Expect more information to be announced in the days leading to the update's 15th December launch. In the meantime, know that there'll be a new radio station to boot, with exclusive tracks from Dr. Dre, as previously teased by Snoop Dogg. As has been the case with recent GTA Online updates, we're assuming this will be playable both solo and in co-op, but we'll check with Rockstar to clarify.
Will you be returning to Los Santos in order to recover Dr. Dre's unreleased beats? Bounce in the comments section below.
[source rockstargames.com]