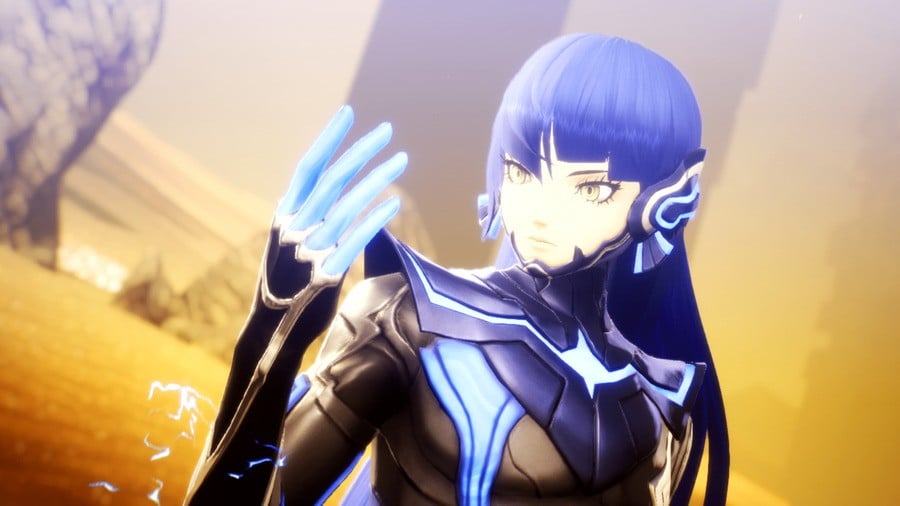 Despite fairly close ties to PlayStation platforms, Shin Megami Tensei V from Atlus launched earlier this month as a Nintendo Switch exclusive. It's supposedly an excellent JRPG and considered "the best entry" yet by our friends over at Nintendo Life, so it's no surprise PS5 and PS4 owners are feeling a little left out. They can at least put some hope into a recent datamine of the game, though, which has revealed target platforms of PS4 and PC alongside the Switch.
The datamine in question also revealed features specific to PC, like the ability to alter the resolution, post-processing, and change the shadow and texture quality. A version of Shin Megami Tensei V for the personal computer was also spotted in the GeForce Now leak from earlier this year, lending further credence to the possibility of Atlus porting the game to other platforms down the line. At the time, NVIDIA said the leaked list of games was used simply for "internal tracking and testing". However, since then, a number of the titles listed have indeed come to fruition.
Of course, the Shin Megami Tensei series has always been part of PlayStation history too. While the first two entries were released for the NES, Shin Megami Tensei III: Nocturne came to PS2 (and was recently remastered for PS4) and almost all of the Persona spin-off franchise can be played on Sony systems, except for the Persona Q entries.
"If you are at all a fan of RPGs or have been looking for a good entry point into this oft overlooked series, we would strongly encourage you to pick this up as soon as you can. Shin Megami Tensei V was worth the wait, Atlus has successfully stuck the landing with this one," is how Nintendo Life concluded in a 9/10 review. Maybe one day we too will be able to play it for ourselves on PS5, PS4.
[source pcgamesn.com, via vg247.com]